Hilton beats Street 2Q forecasts, boosts outlook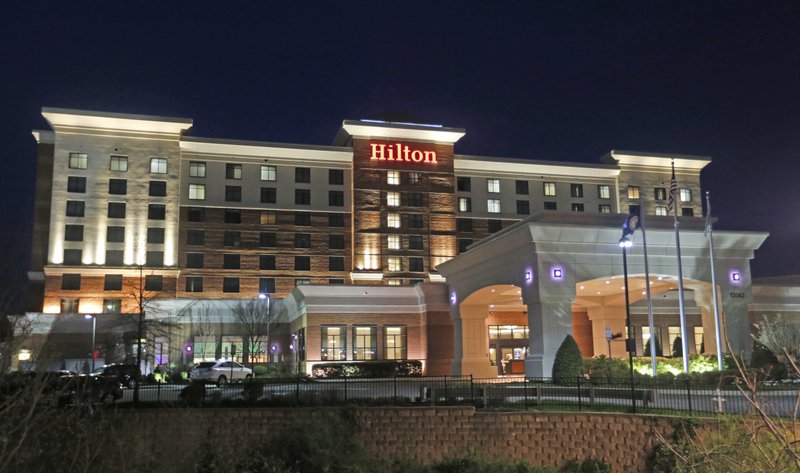 Hilton beats Street 2Q forecasts, boosts outlook
Hilton beats Street 2Q forecasts, boosts outlook
NEW YORK (AP) — Hilton Worldwide Holdings Inc. on Wednesday reported better-than-expected second-quarter profit as occupancy and rates rose.
The hotelier, which owns the Waldorf Astoria and DoubleTree chains, also boosted its outlook.
The company's profit fell 30.5 percent to $166 million, or 51 cents per share. Earnings, adjusted for one-time gains and costs, were 52 cents per share, topping Wall Street expectations. The average estimate of 10 analysts surveyed by Zacks Investment Research was for 50 cents per share.
The decline was mainly due to discontinued operations. Income from continuing operations rose to $167 million from $100 million.
Revenue at the McLean, Virginia-based company rose 20 percent to $2.35 billion, also beating Street forecasts. Four analysts surveyed by Zacks expected $2.3 billion, on average.
The overall revenue increase came from a 1.8 percent boost in revenue per room, a key measure for hotel operators. Occupancy rose 0.4 percent and the average daily room rate rose 1.2 percent.
For the current quarter ending in October, Hilton expects its adjusted per-share earnings to range from 47 cents to 51 cents. The company expects full-year earnings in the range of $1.78 to $1.85 per share, up from prior guidance of $1.73 to $1.81 per share.
Hilton shares have risen 12 percent since the beginning of the year. The stock has gained 28 percent in the last 12 months.
_____
Elements of this story were generated by Automated Insights (http://automatedinsights.com/ap) using data from Zacks Investment Research. Access a Zacks stock report on HLT at https://www.zacks.com/ap/HLT
_____
Keywords: Hilton, Earnings Report