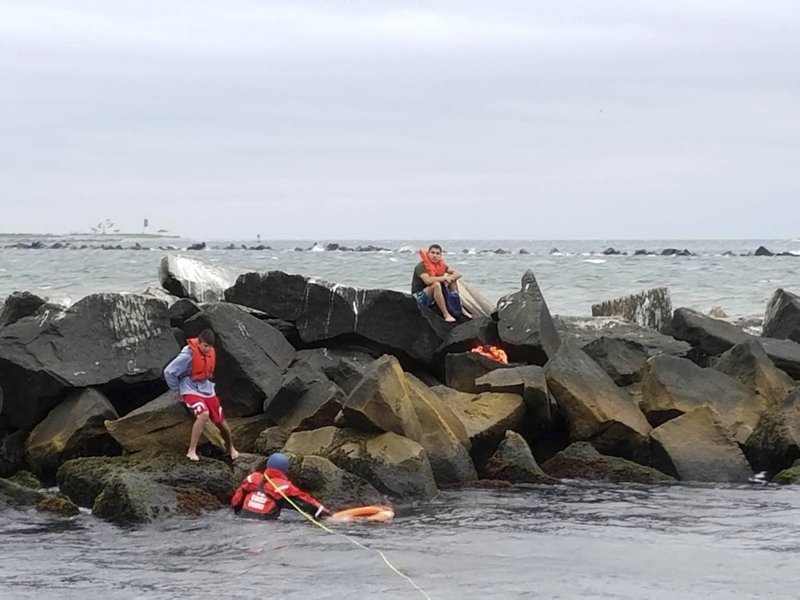 NARRAGANSETT, R.I. (AP) — The Coast Guard has rescued two 15-year-old boys after their boat lost power off Narragansett.
A commercial towing company contacted the Coast Guard on Saturday and reported that the teens were in a disabled 21-foot recreational boat stranded on a break wall in the Harbor of Refuge near Point Judith.
When a 45-foot Coast Guard boat was unable to get close enough to the break wall to rescue the teens, a swimmer was sent out. He swam to the rocks and brought each boy to the rescue boat.
No injuries were reported. The teens were reunited with their parents.