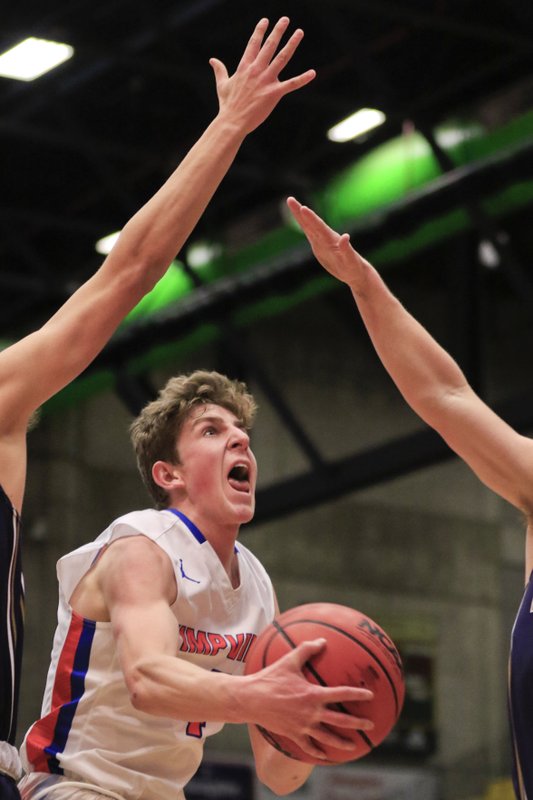 The BYU men's basketball team picked up another sweet shooting guard from Timpview on Thursday with the commitment of senior-to-be Nate Hansen.
The Cougars swept up high-scoring Hunter Erickson in the 2018 recruiting class. Erickson averaged 22.5 points per game for Timpview last season and Hansen, a 6-foot-3 guard, was a good compliment. Hansen averaged 15.1 points per game and made 90 3-pointers. He scored a career-best 30 points against Cottonwood on January 26.
Hansen's mother, Jeni Ross Hansen, was an all-state basketball player for Timpview in the early 1990's.
Last summer, Hansen was diagnosed with a rare blood disease called rhabdomyolysis that put him in the hospital for several weeks. But he recovered to have a productive junior year at Timpview.
Hansen was also offered by UC Irvine.
More on this story to come.