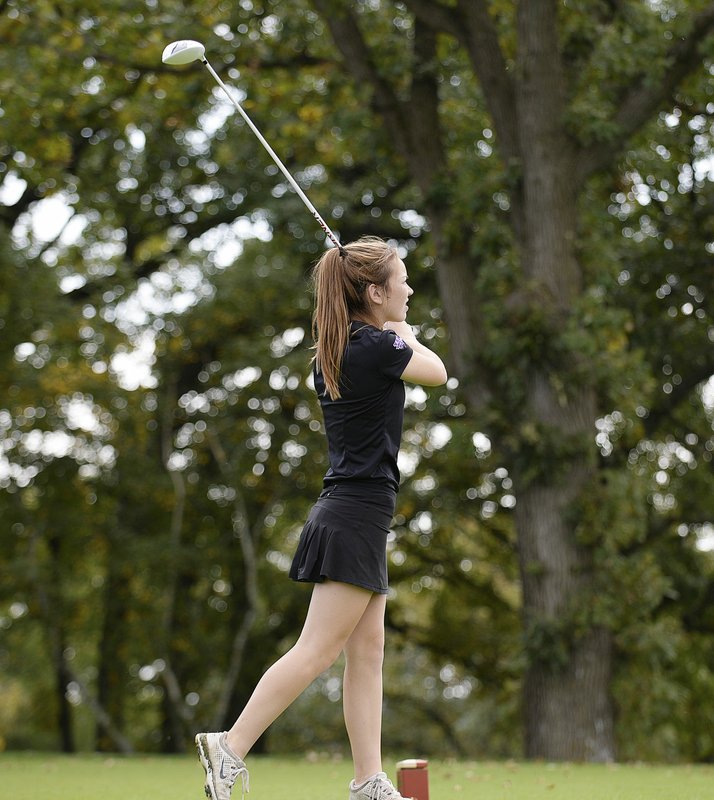 The Waunakee girls golf team was ranked third in the Golf Coaches Association of Wisconsin state rankings, released Sunday.
Waunakee won the Middleton Cardinal Invitational girls golf tournament on Saturday at Pleasant View Golf Course.
"I'm really happy," Waunakee girls golf coach Paul Miller said after his team won the title at Middleton. "They are a great group of kids. So, that makes it fun. They are pretty humble, so I like that, too."
The Warriors had been unranked. Miller said Saturday the Warriors don't worry about the rankings.
"In basketball, you can play defense against a team;our opponent is the course, so we try not to worry about where we stand," he said. "We just want to do the best we can in a tournament and play our best against the course and not let the course win."
Middleton was ranked fifth, Madison Edgewood sixth and Stoughton seventh.
Wales Kettle Moraine took over the No. 1 ranking. Brookfield Central had been No. 1.
No. 4 Brookfield Central, No. 5 Middleton and No. 6 Edgewood placed second, third and fourth, respectively at the Cardinal Invitational.
Honorable-mention recognition went to Milton and DeForest among area teams.
Golf Coaches Association of Wisconsin girls golf state rankings
Most recent poll rankings in parentheses
1, Wales Kettle Moraine (2); 2, Hartland Arrowhead (3); 3, Waunakee (UR); 4, Brookfield Central (1); 5, Middleton (5); 6, Madison Edgewood (4); 7, Stoughton (8); 8, Bay Port (UR); 9, Cedarburg (6); 10, Kaukauna (HM).
Honorable mention
Milton; Sheboygan; Oconomowoc; Stevens Point; DeForest; Onalaska; Green Bay Preble; River Falls; Franklin; Brookfield East; Tomah; New Richmond; Hayward.