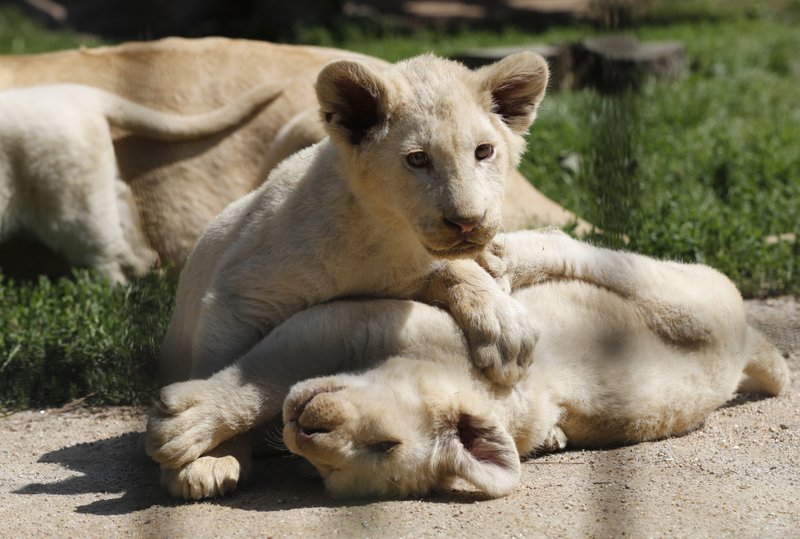 DVOREC, Czech Republic (AP) — For the critically endangered white lion, the quintuplets recently born in a Czech zoo are a vital contribution for survival, and a joy and responsibility for keepers.
Their May 4 birth was a shocking surprise. Quintuplets are an extreme rarity for white lions, and curators could hardly get any advice from anyone else.
But a constant care paid off. As of Monday, all five — four female and one male — are in good health.
Under careful eyes of their parents, 7-year-old Tia and 6-year-old Agi, form what Dvorec Zoo director Viktor Ambroz calls "a great family."
White lions are a genetic rarity native to South Africa's Timbavati and Kruger regions. Less than 13 are estimated to live in the wild, while some 300 are in captivity.