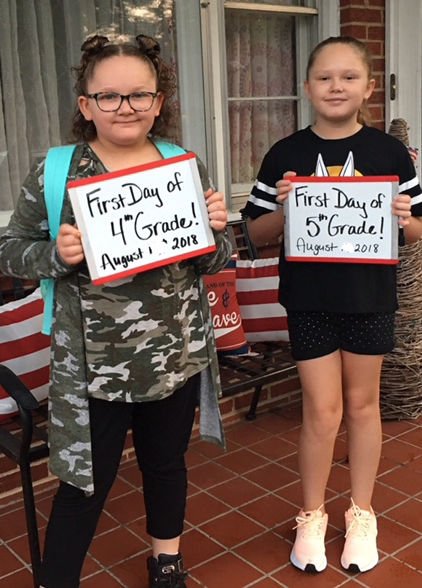 HUNTINGTON — It's the annual time across the Tri-State where many children head back into the classroom. As book bags are slung across a shoulder and lunch boxes are packed with afternoon treats, kids are headed back to school. Every year has one tradition, lace up those shoes and say "cheese" because it's time to pose for those first day photographs.
Here are a few photographs submitted by Herald Dispatch readers.
Send us your first-day photos
Whether it's your child's very first, first day of school or their first day of senior year in high school, we know it's a day for making memories that last a lifetime.
Send your photos to news@herald-dispatch.com with the subject line "First Day of School." Be sure to tell us your child's full name and age, parents' and grandparents' names if you like, and any other information you want to include. Please do not send photos with watermarks.
And don't forget throughout the year to send us student achievements. Send your scholastic news to us at news@herald-dispatch.com.
Photos should be in .jpg format and as high quality as possible. Be sure to identify every person in the photo by first and last names.