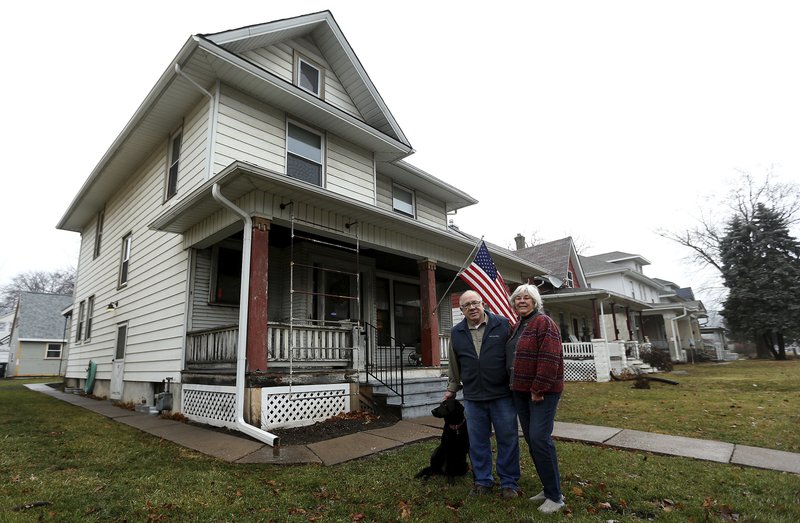 DAVENPORT, Iowa (AP) — A former mayor in eastern Iowa is trying to revitalize a troubled neighborhood by encouraging more private investment with his move to the area.
In September, former Davenport mayor Ed Winborn and his wife, Sandy, purchased a home in a Davenport neighborhood filled with grand but often empty houses.
It was the house that Ed Winborn grew up in during the 1940s and 1950s. The home had deteriorated, similar to many homes in the city's core neighborhoods. It was auctioned after the homeowner died.
Five of the 15 properties on the north side of the Winborns' block are listed by the Scott County Assessor's Office as owner-occupied, the Quad-City Times reported . The ratio of absentee owners is even higher on the south side of the block.
"We love Davenport," said Sandy Winborn. "There's so much promise here. When you can buy a house for $17,000 and fix it up... everything is handmade, all the woodwork. It's quality stuff."
Ed Winborn has attempted to keep the city's core from deteriorating by bringing together a group of stakeholders last month.
Winborn called the meeting to brainstorm and identify other investors, including business owners, administrators of various trusts and representatives from local colleges.
"Private investors have a fear of being first," said Gwen Tombergs, who attended Winborn's meeting and has been buying and restoring properties in the Davenport's challenged neighborhoods for 10 years. "His (Winborn's) commitment to the neighborhood is amazing. He's saying, 'Don't be afraid.' He's saying, 'Join me.' He's the one who's really making the difference. It's taking a risk."
Sandy Winborn said, "People need to know that you can get involved, and it does make a difference, I think."
___
Information from: Quad-City Times, http://www.qctimes.com