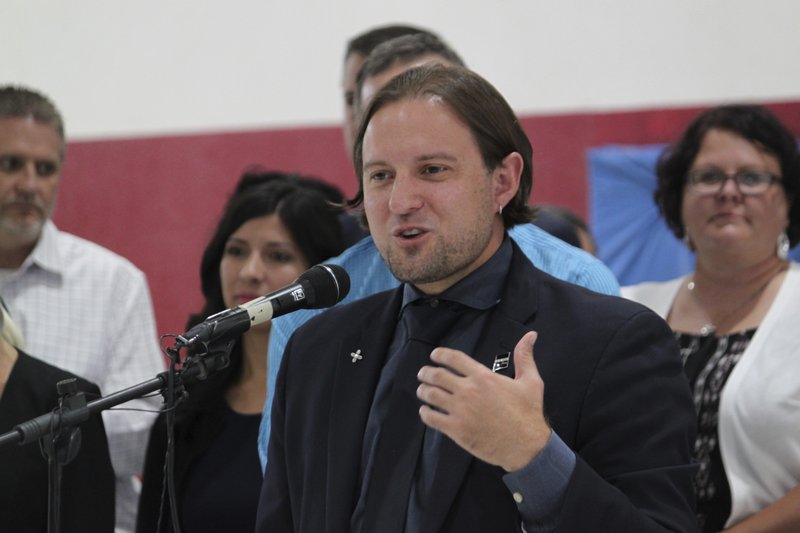 By RUSSELL CONTRERAS
Aug. 17, 2018
ALBUQUERQUE, N.M. (AP) — The number of New Mexico public schools receiving top grades remained flat while some schools face closure for constantly getting a failing grade, according to statewide results released Friday.
The New Mexico Public Education Department's annual report card showed that 12.9 percent of public schools earned an A for the 2017-2018 academic year. That's a drop from 14.5 from the previous year.
The percentage of B grades ticked up slightly to 25.9 percent — an increase of 2 percent.
However, 14.6 percent of schools earned an F, a small decrease from 15.7 percent from the previous year.
Although grades remain flat, Education Secretary Christopher Ruszkowski said statewide student standards have gotten more rigorous and it's harder for schools to earn high grades.
"There is a wide variety of schools who earned an A and they are doing very innovating things," said Ruszkowski, pointing out charter schools like Taos Academy and Mission Achievement and Success in Albuquerque.
Still, some schools like Whittier Elementary in Albuquerque and Dulce Elementary are facing closure for earning failing grades for several years. Whittier took in its seventh straight F grade and could close if it receives another one next year, under state law. Dulce Elementary earned its sixth straight failing grade.
In addition, state officials said they are concerned about Santa Fe, where a majority of its public schools — 56 percent — earned a D or failing grade.
The school grades come after recent results show only 31 percent of students tested this spring are proficient or better in reading and around 21 percent are proficient or better in math. The test results are from the Partnership for Assessment of Readiness for College and Careers, or PARCC.
The PARCC exams, administered by New Mexico, Illinois, Louisiana, Maryland, Massachusetts and New Jersey, are designed to show how well schools helped students from third grade to 11th grade meet Common Core standards.
Betty Patterson, president of the National Education Association in New Mexico, dismissed the school grades on Friday and said they were a reflection of other problems in the state.
"School grades based on a failed system are always suspect," Patterson said. "In the districts where you see Fs so often there are other problems like child poverty, homeless students, lack of health care and mental health issues. We also need to add true community schools as an alternative to closing schools."
___
Follow Russell Contreras on Twitter at http://twitter.com/russcontreras .