Lions coach Gatland breathes easier after Maori win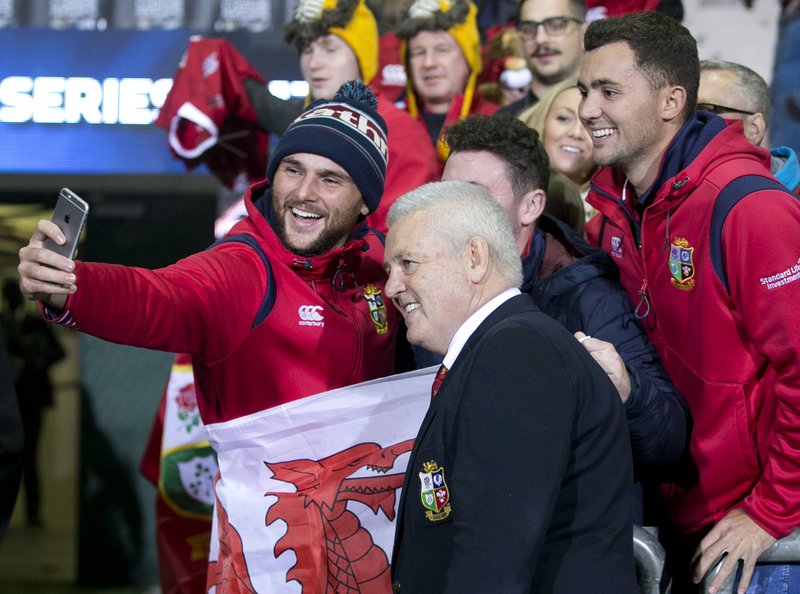 Lions coach Gatland breathes easier after Maori win
Lions coach Gatland breathes easier after Maori win
By STEVE McMORRAN
Jun. 17, 2017
Just one week before the first test against the All Blacks, British and Irish Lions coach Warren Gatland gained some breathing space on Saturday when his team beat the New Zealand Maori 32-10.
"It was a good performance," Gatland said. "We've learned so much already. We've been together for a few weeks and we've learned so much game on game just from the pure quality of opposition we've come up against."
Gatland was under increasing pressure from Lions critics after his team stumbled to two wins and two losses in its first four matches, most recently a 23-22 loss to the under-strength Highlanders in Dunedin.
But the Lions team — which revealed much about Gatland's selection thinking for the the first test against New Zealand — rose in Rotorua to the challenge of its toughest tour match to date.
The Lions overwhelmingly dominated possession and territory through a superior set-piece and, after a first half in which the lead changed four times, took control and never looked like losing after leading 12-10 at halftime.
The match also demonstrated much of the Lions' strategy for the test series. They will try to dominate the All Blacks at set-pieces, then apply pressure through their accurate kicking and their smothering kick-chase.
The Maori, whose lineup contained Super Rugby stars, experienced their heaviest loss to the Lions since the teams first met in 1930.
Gatland came under pressure not only from his team's mixed performances but for his decision on Saturday to summon six more players into his touring squad. That was seen by many to indicate some loss of confidence.
But it all went well on Saturday.
Gatland praised the Lions' kicking game — which kept the Maori under constant pressure — and their defense, which snuffed out any threat of counterattack.
"You look at the attacking ability of that Maori backline and they didn't cause us too many problems," he said. "I thought we competed pretty well at lineout, scrum and mauling.
"I thought our game management was great and it was a nice steppingstone for next week."
Gatland has already turned his attention to the Lions' midweek match against the Chiefs in Hamilton.
"We need to get through that one, which is going to be tough," he said.