The Latest: Evacuation order lifted near Ennis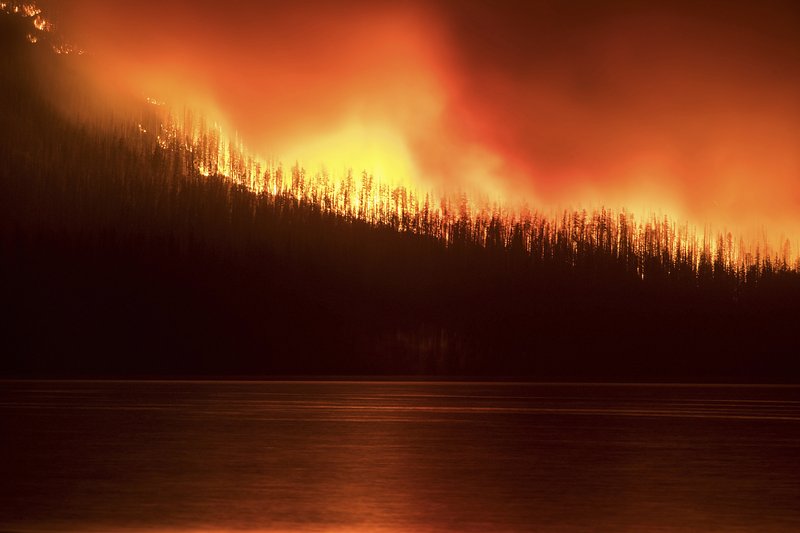 The Latest: Evacuation order lifted near Ennis
The Latest: Evacuation order lifted near Ennis
WEST GLACIER, Mont. (AP) — The Latest on wildfires burning in Montana (all times local):
12:00 p.m.
Madison County officials have lifted an evacuation order that was in effect for residents southwest of Ennis, in southwestern Montana.
The evacuation was lifted Monday for the Haypress Lakes Area within the Shining Mountains Subdivision. It had been in effect since Aug. 12.
The homes in the Haypress Lakes Area remain under an evacuation warning while the warning that had been in effect for the rest of the subdivision was lifted.
The two fires that threatened the subdivision have burned nearly 17 square miles (nearly 44 square kilometers) of land.
11:30 a.m.
The Montana Department of Environmental Quality issued an air quality alert for 19 western Montana counties.
The air quality remained unhealthy in western and southwestern Montana Monday morning, including the cities of Missoula and Bozeman. It was rated unhealthy for sensitive groups in other areas including Kalispell, Helena and Butte. Air quality was improving in eastern Montana.
The entire state had been under an alert on Sunday.
While it was hazy Monday, Montana's air quality is nowhere near as bad as it was last summer as fires burned around the Seeley Lake area, a valley between the Rocky Mountains and the Mission Mountains.
The town had hourly pollution readings at the hazardous level in 26 days in August 2017, in many cases topping out the ability of the equipment to measure the level of pollution.
9:50 a.m.
It's a good news, bad news situation for firefighters working in Glacier National Park.
While the forecast calls for cooler weather and higher humidity, gusting winds and thunderstorms also are predicted.
Fire information officer Chris Wyatt said Monday unsettled weather is expected for the next few days with the possibility wind gusts of up to 35 mph on mountain ridges.
The lightning-caused Howe Ridge Fire that blew up a week ago has burned 12.5 square miles (32 square kilometers) in the northwestern part of the park, destroyed homes and other buildings on the north end of Lake McDonald and forced campground evacuations and road closures.
Firefighters installed hoses and sprinklers to prevent the fire from moving closer to the scenic Going-to-the-Sun Road north of Lake McDonald.
Park officials reported rain in West Glacier Monday morning.