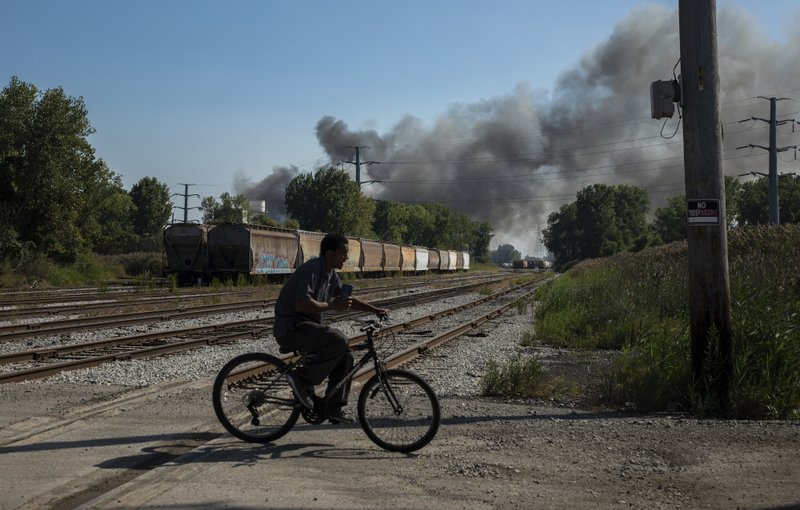 CHICAGO (AP) — A large pile of shredded rubber caught fire on Chicago's South Side, sending flames and a huge plume of black smoke rising into the sky.
The Chicago Fire Department says no injuries were immediately reported from the Friday afternoon blaze in an industrial area. Hazardous materials crews were sent to the scene, where firefighters used multiple snorkel trucks to spray water onto the flames.
Television news helicopter video showed no structures that appeared in immediate danger from the flames.