Zinke coming to New Mexico in tightly controlled visit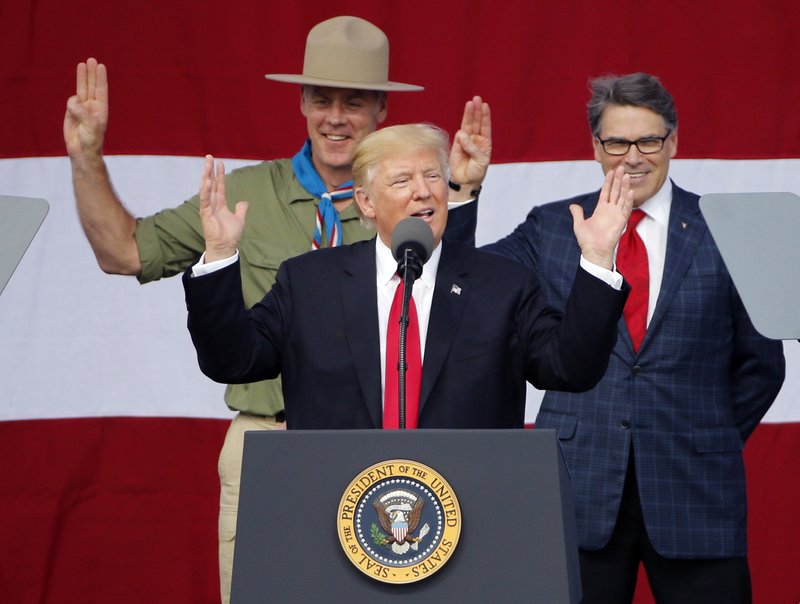 Zinke coming to New Mexico in tightly controlled visit
Zinke coming to New Mexico in tightly controlled visit
LAS CRUCES, N.M. (AP) — U.S. Interior Secretary Ryan Zinke is visiting New Mexico this week as part of his nationwide tour connected to a review of 27 national monument designations. His visit comes after a media report said he told Alaska's senators that the state's future with the Trump administration was in jeopardy because of a vote on health care by one of the senators.
Zinke is limiting his availability to reporters and avoiding a Las Cruces, New Mexico, town hall meeting with monument designation supporters and area elected officials. His itinerary is tightly controlled and most of his activities will be away from the public eye.
"The secretary was invited to a meeting; however, he already had a scheduling conflict," department spokeswoman Heather Swift said.
Zinke recently called Alaska's two Republican senators to warn them of repercussions for the nation's largest state if they failed to toe the Trump administration's line on health care, according to a published report.
The Alaska Dispatch News reported Thursday that Zinke called Sens. Lisa Murkowski and Dan Sullivan and complained that Murkowski's vote against proceeding on legislation to repeal the Affordable Care Act had put Alaska's future with the administration in jeopardy.
Murkowski confirmed that she received a call from Zinke, but said she did not perceive the call as a threat against her or Alaska.
Zinke took a helicopter tour on Thursday of the Organ Mountains-Desert Peaks National Monument in southern New Mexico. After that visit, he met briefly with supporters and opponents and held a quick press conference.
The Las Cruces Sun-News reported that Zinke said he listened to a variety of elected officials and stakeholders and planned to talk with Gov. Susana Martinez.
Zinke said he has an August 24 deadline to make a recommendation to President Donald Trump on monuments.
He is scheduled Friday to go on a private hike and meet with supporters of the Rio Grande del Norte National Monument in northern New Mexico.
Zinke also is scheduled Saturday to go on a private horseback ride with Sens. Tom Udall and Martin Heinrich, both Democrats.
Trump ordered the review of the national monuments based on the belief that a law created by President Theodore Roosevelt allowing allows presidents to designate monuments has been improperly used to protect wide expanses of lands instead of places with particular historical or archaeological value.
Monument designations protect federal land from energy development and other activities.
A final report from Zinke is due next month. He has recommended that Bears Ears National Monument on tribal lands in southern Utah be downsized. Zinke has also said three monuments in Colorado, Idaho and Washington will be left alone.