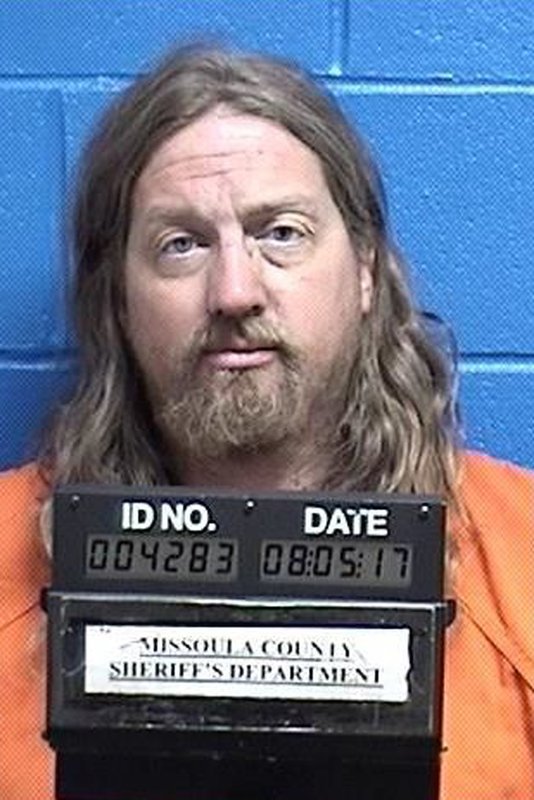 MISSOULA, Mont. (AP) — A drunken man who was kicked out of a popular food and music festival believed that others aboard the shuttle to Missoula had kidnapped him, so he grabbed the wheel and caused a crash that killed two people, authorities said Monday.
More than a dozen friends and relatives of the victims and injured passengers were in a courtroom Monday when James William Bayford appeared on a video feed from the Missoula County jail on two counts of negligent homicide and six counts of criminal endangerment.
Missoula Justice of the Peace Marie Anderson set the 42-year-old Bayford's bail at $200,000 after a prosecutor said he had recently received a deferred sentence for assaulting two children.
Bayford was represented by public defender Susan Boyer, who did not immediately return a call for comment.
According to the criminal complaint filed by Chief Deputy County Attorney Jason Marks, Bayford was one of nine people inside a modified Jeep Wrangler that had been hired to shuttle people on Saturday from the Testicle Festival near Clinton to Missoula 22 miles away.
The annual event is centered on music, drinking and eating Rocky Mountain oysters, which are beer-battered and deep fried bull testicles.
Bayford boarded the shuttle after being kicked out of the festival, according to Marks. After the crash, tests showed he had a blood-alcohol content of .209, about 2 ½ times the legal limit to drive in Montana.
In an interview with a state trooper, Bayford claimed that the other occupants had kidnapped him. Bayford, who was sitting next to the driver, became upset and he grabbed the steering wheel as the Jeep was driving on Interstate 90, Marks wrote in the complaint.
The driver lost control and the vehicle rolled over in the median.
Vannessa Anderson, 33, and Donny Barlow, 36, both from Missoula, were killed in the crash. All of the survivors were taken to a hospital with various injuries. Their conditions were not immediately known.
The friends and relative who attended the court hearing declined to be interviewed, KGVO-AM reported.
___
Information from: KGVO-AM, http://www.kgvo1290.com