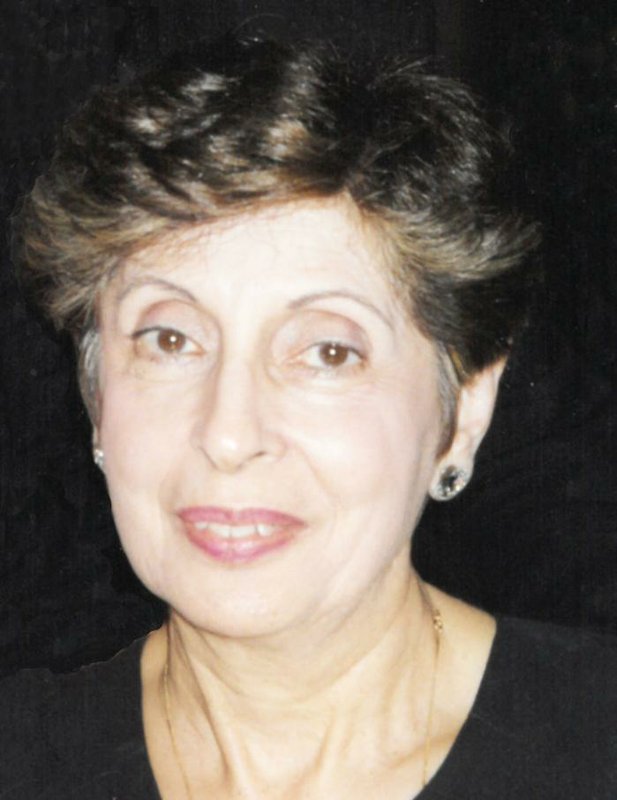 Sioux City
Ayette J. "Tayta" Kivlighn, 86, of Sioux City, passed away Monday, July 9, 2018, after a heroic two-month battle in the hospital.
Services will be 10 a.m. Saturday at Holy Trinity Greek Orthodox Church in Sioux City. The Rev. Luke Melakrinos will officiate. Burial will be in St. Thomas Orthodox Cemetery in Graceland Park Cemetery. Visitation with the family will be 5 to 7 p.m. Friday, with a Trisagion service at 7 p.m., all at the church. Arrangements are under the direction of Meyer Brothers Colonial Chapel. Online condolences may be sent to www.meyerbroschapels.com.
Ayette was born on May 23, 1932, in Sioux City, the daughter of Samuel and Khaldie (Mille) Sadden. Ayette grew up in Sioux City and attended Sioux City schools, graduating from Central High School.
On Sept. 8, 1956, Ayette married Donald D. Kivlighn in Sioux City. They lived in Iowa City, Iowa, while Donald attended medical school and then returned to Sioux City upon his graduation from the University of Iowa.
Ayette was a member of Holy Trinity Greek Orthodox Church as well as St. Thomas Orthodox Church. She was a former member of the Sioux City Medical Society Auxiliary and was a supporter of the Carmelite Monastery. Ayette enjoyed going to her Friday Night Dinner Club and spending time with her children, grandchildren and great-grandchildren.
Survivors include her son, Salah Kivlighn and his wife, Eimear, of Potomac, Md.; her daughter, Elisa Davenport and her husband, Timothy, of Sioux City; her sister, Beverly Bousseta and her husband, Mohamed, of Sioux Falls, S.D.; her brother, Mohummed Sadden and his wife, Fran, of Sioux City; eight grandchildren, Emma Kivlighn, Aishlinn Kivlighn, Khaldee Davenport-Landry (Jeff), Khaleel Davenport (Kylie), Morgan Davenport, Jaycob Davenport, Torianna Davenport and Anesa Davenport; and three great-grandchildren, Michael, George and Kayden. Ayette is also survived by her extended family including nieces and nephews, among them a niece, Maria Berry, and nephews Sam Sadden and Stephen Bousseta.
Ayette was preceded in death by her parents; her husband, Dr. Donald Kivlighn; her sister, Bea Qutob; and a grandson, Michael Davenport.