ACCESSWIRE PRESS RELEASE
Securian Financial Named Best Life Insurance Company in the US, Says LifeAnt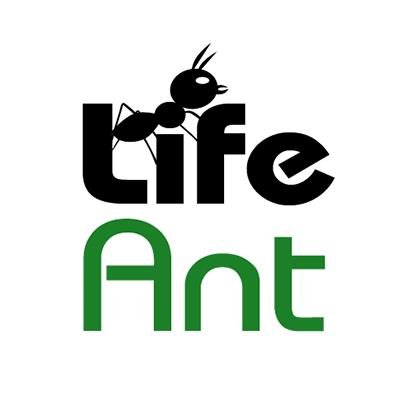 Securian Financial Named Best Life Insurance Company in the US, Says LifeAnt
ACCESSWIRE PRESS RELEASE
Securian Financial Named Best Life Insurance Company in the US, Says LifeAnt
According to a New and In-Depth Article that was Recently Posted on the LifeAnt Website, Securian Financial is a Solid Company that Offers Outstanding Life Insurance Options
NEW YORK, NY / ACCESSWIRE / August 24, 2018 / The founder of LifeAnt, a life insurance quote provider and financial planning service based in New York City, is pleased to announce that he has just posted a new article to the company website that takes an unbiased look at 25 of the best life insurance companies in the U.S.
After spending hours researching the different companies and learning about their life insurance policies and premiums, the founder determined that Securian Financial is the cream of the life insurance crop.
To read the new and in-depth article in its entirety, please check out https://www.lifeant.com/25-best-life-insurance-companies/.
As the founder knows quite well, shopping for life insurance can be a stressful experience; many people do not want to think about their own mortality, and they typically do not have the time to call numerous companies or read about them online.
At the same time, once people choose a life insurance company, they tend to feel a sense of relief. Once they pay their first premium, they can rest assured that their loved ones will stay safe and will be taken care of financially, no matter what happens.
"Choosing the right life insurance company, however, isn't always easy," the new article noted, adding that the US is home to dozens of major life insurance providers.
"Some of these life insurance companies are shady: they'll take any excuse to reduce or deny your claim and leave your loved ones with nothing."
The 25 companies listed in the new article are all trustworthy and offer a wide range of options for numerous budget and lifestyle options, the founder noted.
In the case of Securian Financial, which used to go by the name of Minnesota Life Insurance Company before it was rebranded to the name of its parent company, has been offering life insurance policies for 140 years.
"The company's term life insurance covers clients for a fixed period of time – say, 10 to 20 years. Securian's permanent life insurance policies, meanwhile, protect you for life and accumulate cash value over time," the new article noted.
About LifeAnt:
Life Ant is a life insurance quote provider and financial planning service based in Manhattan, New York City. Since 2012, Life Ant has provided over one million life insurance quotes to happy customers. Please visit LifeAnt.com to get a free life insurance quote today. For more information, please visit https://www.lifeant.com/.
Contact:
Thomas Rockford
(917) 426-8093
SOURCE: LifeAnt