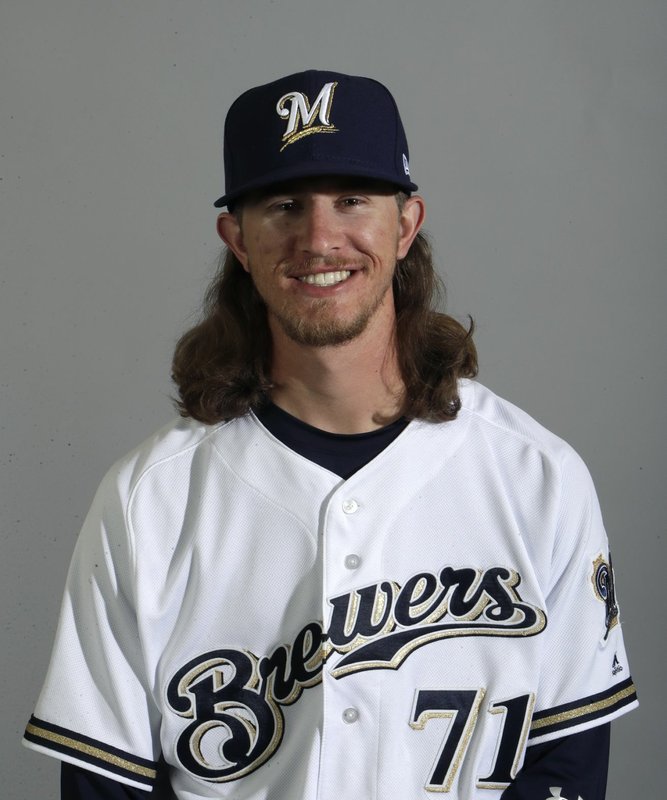 MILWAUKEE — Josh Hader has walked into plenty of tough situations since making his big league debut a year ago, but few of them are likely to be as difficult as the one he faces on Friday.
The Milwaukee Brewers' left-handed relief specialist is expected to address his teammates for the first time after a series of inflammatory comments he posted to Twitter seven years ago were made public during Major League Baseball's All-Star Game earlier this week.
The commissioner's office called the tweets — which contained racist, sexist and homophobic comments — "unacceptable" on Wednesday and said Hader would be required to attend sensitivity training and participate in MLB-sponsored diversity and inclusion initiatives.
During a voluntary workout Thursday evening at Miller Park, Hader's teammates expressed shock, surprise and disappointment but also a willingness to hear what Hader has to say, forgive him and try to move forward.
"It's a lot to deal with," third baseman Travis Shaw said. "I can't really defend anything he said. I know it was a long time ago but at the same time, those tweets are wrong. It's a lot. I can defend the person he is now. I would have never guessed that something like that would come from him."
Shaw admitted that might be easier said than done, especially in a clubhouse as tight-knit as the Brewers', where the focus is on making a playoff push.
"It's a bad situation to be in," Shaw said. "It kind of takes away from everything we're trying to do here in the second half. At the same time, we've got to try to deal with it and move on as best we can.
"There's a lot of different ways this could go, a lot of directions this could go. It's not going to go away. It's not something that a week later everybody is going to forget about. It's going to be there for the rest of the year if not longer. It's something we're going to have to manage and he's going to have to manage."
Manager Craig Counsell has preached the importance of being a good teammate since taking over for Ron Roenicke in May 2015. He urged his players to "stay connected" during spring training and now needs to make sure any potential clubhouse issues that stem from Hader's comments don't affect what the team tries to do on the field.
"This is something that happens during a season," Counsell said. "I don't want this to sound callous, but your job is to deal with it head-on and then our responsibility is to move on because we have another job that we're here to do, and that's what we're going to do. For Josh, frankly, it's going to last longer. It's going to be his challenge. But it's going to be his challenge professionally to be able to move on and perform."
Hader wasn't at Miller Park on Thursday. All five of Milwaukee's All-Stars were excused from the workout. Counsell said he's been in touch with Hader since the news broke and is confident the 24-year-old understands the severity of the situation as well as the work he'll need to do to move forward.
Hader has been a big part of Milwaukee's success this season. In 31 appearances, he's 2-0 with a 1.50 ERA and has 89 strikeouts in 48 innings. The Brewers will need him at his best as they try to chase down the Chicago Cubs, who retook the division lead during the Brewers' six-game skid to wrap up the first half.
"He's got a challenge ahead of him," Counsell said. "But the hope is the competition and the game and doing what he loves to do is part of his way to rebound from this a little bit."