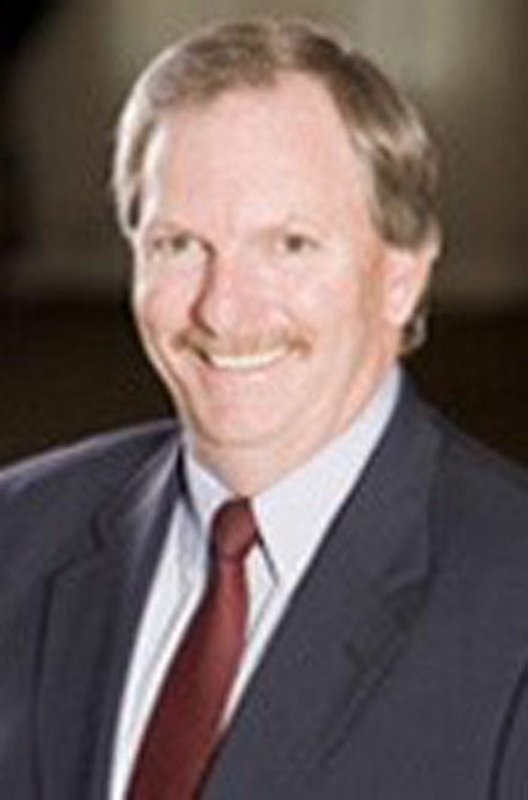 There's nary an elk to be seen.
"We put ourselves in a box, and we're trying to get out of that box," said John Pierce, senior vice president at Tower Investments LLC.
The company, which owns the 1,904 acres of real estate on both sides of U.S. Highway 52 commonly called Elk Run, has been looking to change the image of the development site, updating the website for the property in 2017.
Today, the actual elk are long gone. And on Tower's website promoting opportunities for development at the site, the word "elk" appears just once, in a mention of the Elk Run Interchange.
Tower has rebranded the property as Tower Pine Island, moving away from the Elk Run name associated with plenty of hype and potential but little to no development. It has been 10 years since the Pine Island City Council voted to approve the preliminary plat for the Elk Run development, including a vote to extend sewer and water to the site.
The Elk Run name comes with certain expectations, Pierce said, including a connection to the bioscience industry. In fact, the development's main — and still unbuilt — road off Olmsted County Road 12 just east of the Elk Run interchange has been tentatively named Bioscience Drive.
"I don't want a potential user to say, 'We're not biotech, so I don't want to call them,'" Pierce said. "We're a real estate company, not a biotech company."
Drive for bioscience
When John and Karl Hoehne sold their 1,400-acre elk farm to Tower in 2006, it amounted to a large yet simple land deal. Tower had plans for the elk farm situated on a major transportation corridor 25 miles from the Mayo Clinic, and less than an hour from both the Hormel Institute in Austin and the University of Minnesota in the Twin Cities.
"This is a great location for a biotech park," Pierce said, reinforcing the original vision for Elk Run.
The idea didn't come just from Tower. The BioBusiness Alliance of Minnesota had called for development of a research and manufacturing campus that would look a lot like Tower's vision for Elk Run very early on in Tower's planning for the site.
"That was their mandate from the state," he said. "We basically purchased the property as an investment because we saw growth in southeastern Minnesota.
The biobusiness idea was further bolstered when G. Steven Burrill, CEO and Founder of Burrill & Co., a venture capital firm that worked in the bioscience field, took an interest in Elk Run, promising to raise up to a billion dollars in capital to help fund investment and development.
"We had a lot of interest," Pierce said, "Twenty to 25 companies. We thought the money was coming. That's why we put forth a lot of money."
When companies came calling, Tower invested in design and engineering plans, sometimes spending up to $500,000 to help buyers see the potential of the land. Unfortunately, Pierce said, those tenants decided not to move forward for whatever reasons.
Devin Swanberg, executive director of the Pine Island Economic Development Authority, has seen one deal after another fall through at Elk Run.
"Sometimes we don't hear the reasons a deal falls through," he said.
Lots of maybe
Pierce said looking back at the deals that fell through, the frustration for Tower comes from several directions. There were the near-misses, like the medical device company that got approval at every level of the firm except the final level — the one that mattered. There were companies that selected other sites for their manufacturing and research firms.
Then there was the economy. When the recession hit in 2008, venture capital was harder to build, the number of companies looking to start up or expand dwindled. And when companies started to venture forth, they were looking for deals.
Envirolastech, the plastics recycling and manufacturing firm that settled in St. Charles, was a good example.
"We'd have loved to have Envirolastech," said Pine Island Mayor Rod Steele, "but the deal got down to land. Tower wouldn't let them have it for a buck."
Pierce said that deal fell through on the city's side of the equation as well. "They had a pretty significant ask, and Pine Island just wasn't able to do it," he said. "I don't recall there was an actual pitch made to us."
Steele said there have been several projects that have gotten down to the price per square foot of land before the deals fell apart. "In the grand scheme of things, Tower may be holding the line on pricing because that sets the precedent," he said.
And there was the lull in interest when the interchange was under construction. "If you take a snapshot in time, all of those things are true," Pierce said, looking at issues such as the economy and other barriers that have stood in the way of deals getting done. "People didn't want to open while the interchange was under construction, then when it was open they'd moved on."
Fresh Start
That history — a development that has sat idle for a decade or more — is part of the reason behind Tower's rebranding of Elk Run.
"I'd be open to other options," Pierce said, straying from the bioscience dream for the development.
Pierce said he sees deals such as Vyriad buying a piece of the former IBM campus and buildings for $9 million as encouraging rather than a missed opportunity.
First, it shows there are deals to be made, and the Rochester area is on people's radar. And not everyone will be willing to move into a refurbished building to meet their needs.
"Refurbishing at IBM only works for certain projects," he said. Besides, all those Vyriad workers will need someplace to live. And right now, Tower has turned its focus to the west side of Highway 52 and its residential development. "If they create more jobs, that'll help our residential business."
Second, it shows those cheap land deals are going away.
Unlike city-owned business parks — St. Charles' Chattanooga Business Park or the business parks in Stewartville or Zumbrota — Elk Run, or Tower Pine Island, is owned by Tower, a private company looking to make a profit on its land investment.
When Envirolastech moved to St. Charles, the land cost the company a dollar.
"We are competing with communities that are willing to throw money at the deal," Pierce said. "We've thrown money at deals that didn't happen."
In the end, Pierce said Tower is still working to find the right buyers to make its development at Elk Run a success for Southeast Minnesota and Pine Island.
"We're continuing to market it, and we're wide open to different uses," he said.