Man jailed in Las Vegas in auto shop bomb threat case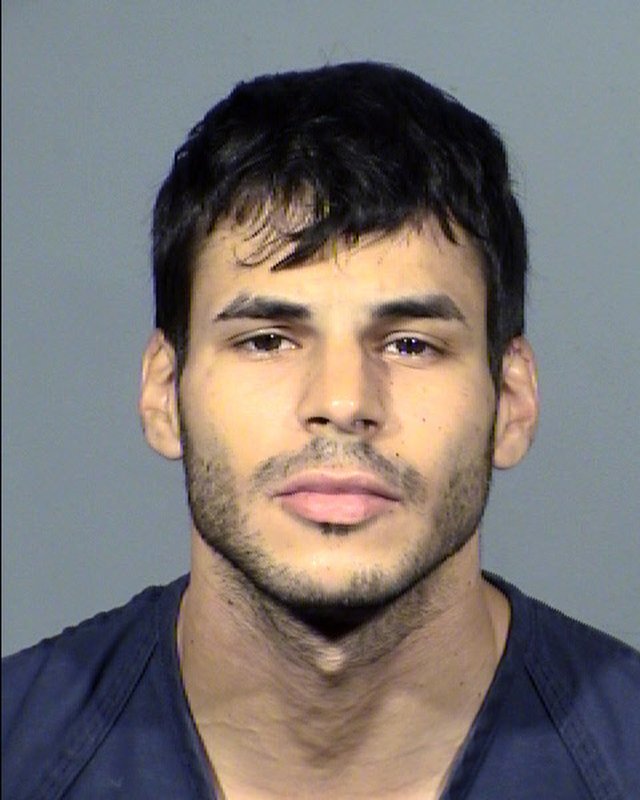 Man jailed in Las Vegas in auto shop bomb threat case
Man jailed in Las Vegas in auto shop bomb threat case
LAS VEGAS (AP) — A Nevada man who has been to prison before was jailed on terrorism, bomb threat and explosives charges after posting live internet video appearing to threaten auto shop businesses owned by his former employer, authorities said Tuesday.
Clinton Wayne Warrington, 26, of Henderson, was being held at the Clark County jail on $50,000 bail pending a court appearance Aug. 7. He was arrested July 20.
Court records show that Warrington has pleaded not guilty. An attorney who represents Warrington in an unrelated assault with a weapon charge due for trial next month did not immediately respond to telephone and email messages seeking comment about the new case.
The Las Vegas Review-Journal reported (http://bit.ly/2h19mgB ) Warrington was arrested after police said he was seen on Facebook Live showing various bomb components and describing in detail his plan to make explosive devices to throw them into the businesses.
Warrington was also accused of text-messaging his former boss that he had "terrorist buddies."
Police said employees were afraid to go to work.
Records show that Warrington served prison time from 2011 to 2012 following his conviction on burglary and possession of stolen vehicle charges.
___
Information from: Las Vegas Review-Journal, http://www.lvrj.com