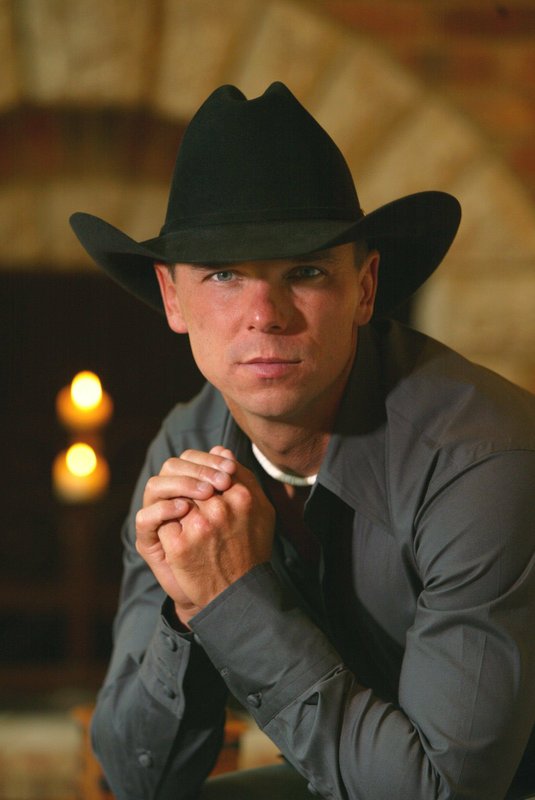 TOUR: Jake Owen has announced both the second leg of his Life's Whatcha Make It Tour 2018 and the release of his new single, "Down to the Honkytonk." The song is the followup to Jake's chart-topping hit, "I Was Jack (You Were Diane)." The Life's Whatcha Make It tour continues on Oct. 4 in Wilkes-Barre, Pennsylvania, with special guest David Lee Murphy and Morgan Wallen. The tour stops in Huntington at the Big Sandy Superstore Arena on Oct. 26. Tickets will go on sale starting at 10 a.m. Friday.
ALBUM: Kenny Chesney's new album, "Songs for the Saints," debuts at the top of the Billboard Country Albums chart, while at the same time taking the No. 2 spot on Billboard's all-genre Top 200 behind Drake's "Scorpion." The album racked up first-week sales in excess of 64,600 copies, according to Nielsen, and with online consumption, the album totals over 77,300 copies. The album's debut single, "Get Along," broke Billboard's record for the most number ones on the Country Airplay chart by a single artist with 30; the two-week No. 1 hit also returned to the top of the iTunes chart.
CHART-TOPPER: Brett Young earns his fourth consecutive chart-topper this week as "Mercy" takes the No. 1 spot on the Billboard Country Airplay chart. Brett and Sean McConnell co-wrote the song, which also has been certified platinum for sales of more than a million downloads. Brett said, "We knew pretty early that 'Mercy' had to be a single because of the way the fans respond when I played it live. I wrote this song from a really vulnerable and honest place, so to see it go No. 1 is really special."
WORLD TOUR: Brothers Osborne have added more U.S. tour dates to their schedule, expanding their upcoming headlining world tour. The new leg begins on Aug. 26 in Charlottesville, Virginia, and runs through Nov. 10 in Fort Wayne, Indiana, followed by a string of dates overseas. The Wild Feathers and Lucie Silvas will be joining on select dates. In the meantime, Brothers Osborne continue on the Mountain High tour with headliner Dierks Bentley. The backstage environment is pretty unusual as tours go, with Dierks offering everyone access to a personal trainer, masseuse and even a guy Dierks calls his "duru" - short for "dude guru."
PULLMAN CONCERT: The Kindred Communications Pullman Square Concert Series continues at 7 p.m. Thursday, Aug. 9, with music by Carrier. It's also "My Huntington" Night. Next week, the series features Madhouse, plus it's the annual Marshall Football Pep Rally, with visits by coach Doc Holliday, Herd players and the Marching Thunder. Concerts are scheduled Thursday nights throughout the summer, ending on Aug. 30 with the kickoff of the Huntington Music and Arts Festival.
Julie Reeves is the midday host on Big Buck Country 101.5. Also contributing is Bill Cornwell.