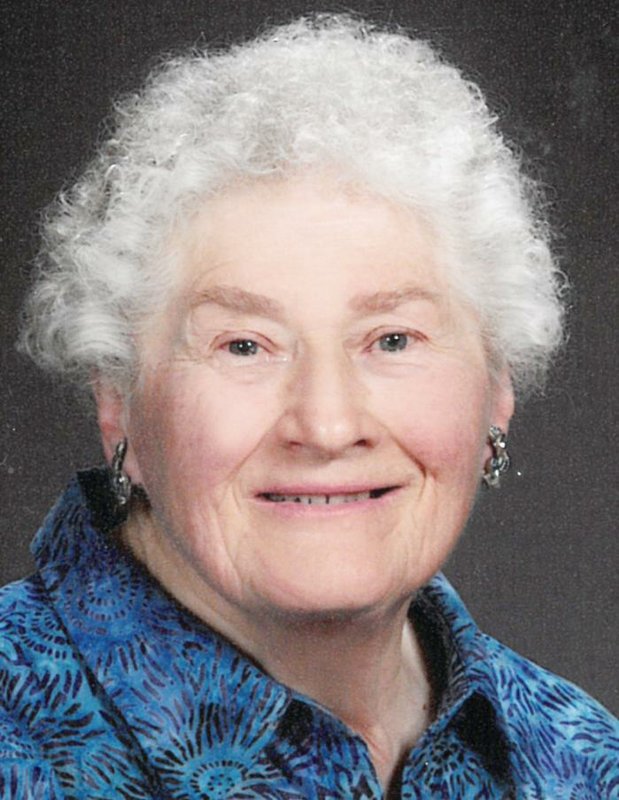 Sioux City
Delores Maria Graack, 88, of Sioux City, passed away Saturday, Sept. 1, 2018, in Charles City, Iowa, following complications of heart disease.
Services will be 10 a.m. Saturday at St. Joseph Catholic Church. Burial will be in Floyd Cemetery. Visitation will be 4 to 8 p.m. Friday, with the family present 6 to 8 p.m. and a rosary at 7 p.m., at Meyer Brothers Colonial Chapel. Online condolences may be given at www.meyerbroschapels.com.
Delores was born on April 25, 1930, in Sioux City, the daughter of Michael and Sophia (Kaminski) Staszewsky. She graduated from Central High School and attended the University of Iowa for one year. In later years, she continued her education at Western Iowa Tech Community College.
Delores married Howard J. Graack on Dec. 14, 1952 in Sioux City. He preceded her in death on Nov. 14, 1982. Delores lived in Sioux City for 83 years and then moved to Osage Beach, Mo. for four years. For the last four months, Delores was living in Charles City.
She was a member of St. Joseph Catholic Church and a former president of the Women's Guild. Delores was an active volunteer at the AID Center in Sioux City, St. Joseph School, and the election polls. She enjoyed gardening, playing cards with family, and family gatherings. Family was of the utmost importance to her and she loved her side kick, George, the cat.
Survivors include her children, Thomas and wife, Peggy Graack of Omaha, Denise and husband, Dan Pavlovich of Charles City, and Theresa and husband, Samuel Beem of Osage Beach; former daughter-in-law, Lee Ann Robinson of Ridgeville, S.C.; grandchildren, Jeff (Heidi) Pavlovich, Dr. Matthew (Cory) Pavlovich, Dr. Kristin (Chris) Hansen, Jacob Beem, and Eric Graack; great-grandchildren, Ryan, Sarah, Blake, Luke, Jonathan, and Andrew; and several nieces and nephews.
Delores was preceded in death by her parents; husband, Howard; and seven sisters, Jenny Katres, Lillian Kobbe, Helen Pope, Ida Lukowicz, Georgia Luke, Mary Ann Tillo, and Cecelia Staszewsky.