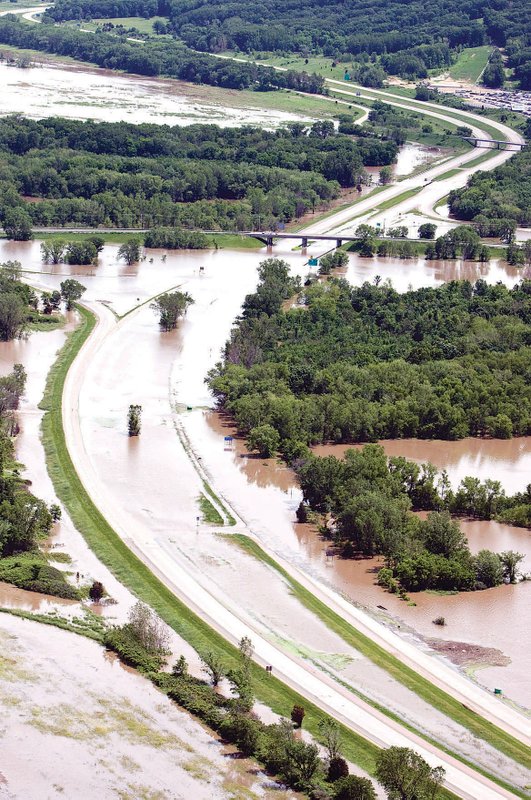 In the wake of natural disaster, leaders at all levels of government are faced with meeting the most urgent demands for assistance, while also providing accountability and long-term planning.
Receding waters of the 2008 flood left behind emergency projects that, with federal funding, pushed local agencies to re-prioritize and provided work as the national economy entered a historic crisis.
When Gov. Jim Doyle declared wide swaths of Wisconsin disaster area, funding for recovery and reconstruction poured in. Columbia County received just over $2 million in individual assistance via 1,587 requests and nearly $4 million in public assistance from 36 applicants.
For governments, the first step toward recovery from a disaster is accounting for the damages and projected costs.
"In a flood you're dealing with things that are happening very quickly," said Wisconsin Department of Transportation Chief of Project Development Todd Matheson. "So as you have those sites with the damage, and you have photos of the damage, you try to assign that site a number right away so you can start tracking costs and communicating those numbers."
Generally, according to Matheson, federal funding is limited to the emergency response with the goal of bringing the site back to a "pre-event condition," a standard particularly notable for the DOT, which at a given time has a slate of projects in variety of states of planning and completion.
Recovery assistance
The Department of Transportation estimated $12 million in repairs to state and interstate highways across 150 sites in the region in the wake of the historic flood. In Wisconsin, county highway departments handle much of the responsibility for documenting initial damage, Matheson said.
Columbia County Emergency Management Director Kathy Johnson said overall, Columbia County received $4.6 million public assistance from FEMA.
Projects funded included road replacement, curb and sidewalk repair, drainage piping, culverts and sanitary sewers.
One recipient was the city of Portage, which received about $170,000 in aid from FEMA and a Community Development Block Grant.
"We submitted an invoice to FEMA for reimbursement and wages," said City Clerk Marie Moe. "We had a collapsed culvert on Hamilton and the wastewater plant was inundated."
The city could not provide a detailed breakdown of its expenditures, but said the federal agency requires documented evidence and receipts to show the funds were used as intended.
Silver lining
The cleanup and development following the flood also brought relief to some industries where workers were watching the bottom fall out of the U.S. housing market.
"That probably helped a lot of builders make it through because there were all sorts of problems with water damage that needed immediate work and you had a lot of people coming up to the area to work, especially specialist-type people," said Portage contractor Chris Breunig.
He said contractors will try and work with those most impacted by a disaster first, when possible.
"Normally, depending on the work you do, you might put some projects to the side to work on those other houses, at least to make them livable," Breunig said.
Even 10 years later, Portage City Engineer Aaron Jahncke said work related to the flood continues.
"We are currently getting a construction project out the Henry Drive area — the contract's on my desk — so that's taking care of one of the areas affected not only in '08, but in years before that as well," he said.
Jahnke said there always are opportunities to improve the city's ability to handle storm water, but while it's possible to design and build for the worst-case scenario, it may not be financially prudent to do so.
"So the question is, at what level are you providing protection?" Matheson said. "Because economically it isn't reasonable to build every culvert to a 500-year storm to prevent that damage."