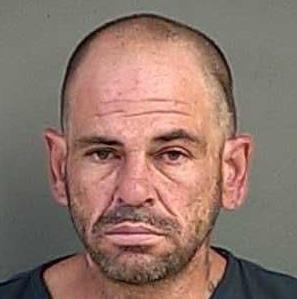 Nine people were cited for prohibited camping Thursday.
Around 6:40 a.m., 33-year-old Jason Wayne Kingsbury, 19-year-old Noah Konopka, 36-year-old Karen Ann Leroy, 48-year-old Catherine Rhodes, 47-year-old Robert Allen McBride and 24-year-old Richard Grossman were found sleeping under blankets and sleeping bags in Riverside Park.
Konopka was arrested for a probation violation and lodged in the Douglas County Jail.
Later that day at 3:23 p.m., Leroy and McBride were caught sleeping in the park a second time, with trash surrounding them.
The pair was cited and released.
Around 8 a.m. that morning, 46-year-old Eric Donovan Ray, 39-year-old Christopher Scott Harrell and 33-year-old Shirley Jay McFarland were found sleeping in between buildings at the Umpqua Valley Arts Center.
Ray had a warrant for his arrest and was lodged in the Douglas County Jail.