Sherman Alexie to speak in Santa Fe after intense book tour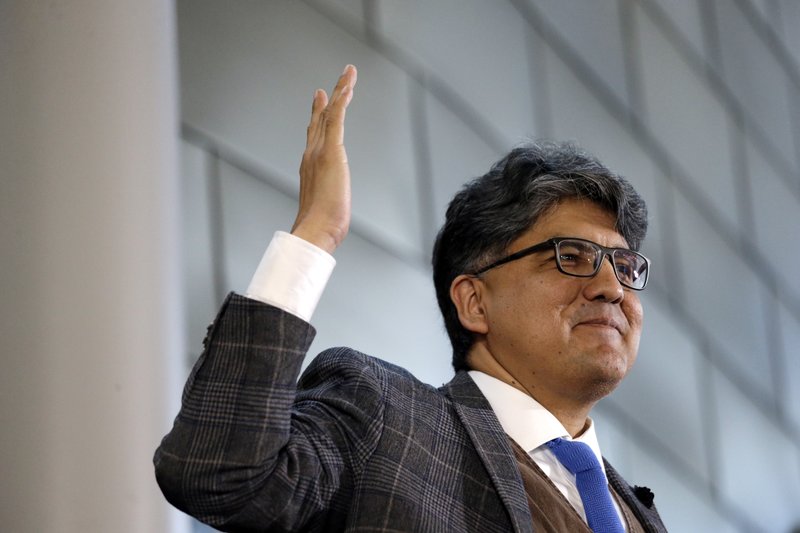 Sherman Alexie to speak in Santa Fe after intense book tour
Sherman Alexie to speak in Santa Fe after intense book tour
By RUSSELL CONTRERAS
Jul. 27, 2017
SANTA FE, N.M. (AP) — For weeks, Native American writer Sherman Alexie has been on a book tour connected to his new, intense memoir about the dysfunctional relationship between him and his late mother.
Then, earlier this month, the 50-year-old novelist and poet abruptly announced in a social media post he was canceling the tour because of the emotional stress of reliving that relationship.
But Alexie promised to keep just a handful of engagements, and on Friday, Alexie is scheduled to speak in Santa Fe as part of a unique gathering of Native American writers. It is one of the few commitments he's keeping follow his public, heartfelt announcement.
The Seattle-based writer is slated to address the Institute of American Indian Arts in connection with the school's creative writing program's summer reading series.
Jon Davis, the director of the creative writing program, said they were happy to host Alexie, who serves as a consultant.
Alexie had been on a book tour in the United States to promote the memoir, "You Don't Have to Say You Love Me." He had given a number of interviews in the U.S. and Canada, and often wept when recounting his tense relationship with his late mother, a recovering alcoholic who he says likely struggled with bipolar disorder.
Earlier this month, he wrote in a Facebook post he could no longer bear the emotional toll.
"I have been sobbing many times a day during this book tour. I have sobbed in private and I have sobbed onstage," Alexie wrote in a post that went viral. "I have been rebreaking my heart night after night. I have, to use recovery vocabulary, been retraumatizing myself."
The Friday appearance isn't just about Alexie, organizers of the summer reading series say. He will be reading with two up-and-coming Native American writers — novelist Tommy Orange and memoirist Terese Mailhot.
The Low Residency Master of Fine Arts creative writing program at the Institute of American Indian Arts is now in its fourth year and has been supported by Alexie. The program allows graduate students the flexibility for campus instruction for weeks at a time.
The school's summer reading series attracts some of the nation's top Native American writers as readers and summer teachers. Alaska Native poet Joan Naviyuk Kane, for example, was among this year's guests.
___
Follow Russell Contreras on Twitter at http://twitter.com/russcontreras