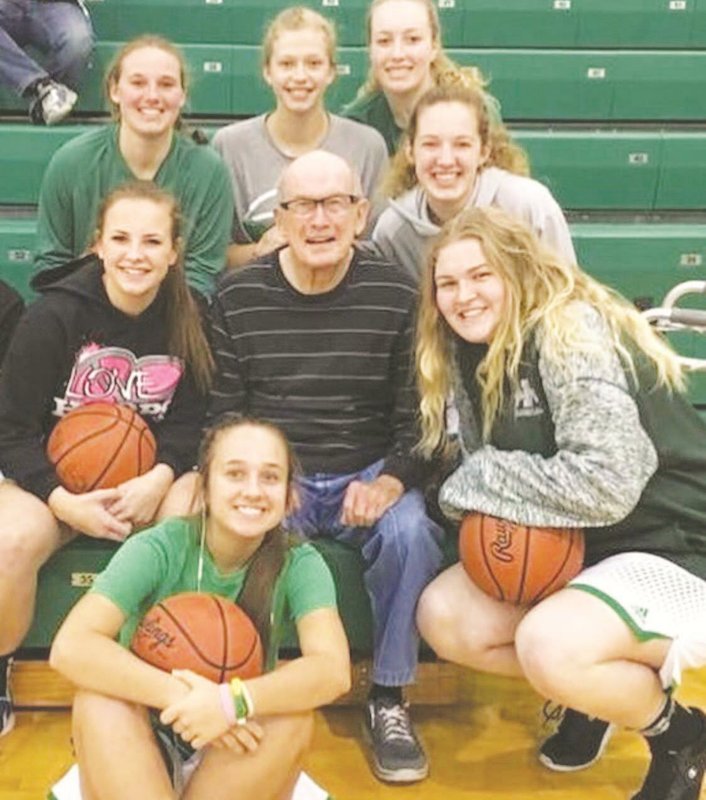 ROME TOWNSHIP, Ohio — Bob Cook's final athletic event was a Fairland victory.
That's appropriate, as the longtime Dragons multi-sport coach and Tri-State track and field official died unexpectedly Monday at St. Mary's Medical Center. Cook, 83, attended Fairland's 35-31 victory over Athens Friday night at Jim Mayo Stadium, where he was jovial and enthusiastic as he watched the Dragons come from behind to win.
Cook coached track, basketball and middle school football at Fairland, where he was a guidance counselor. He was a track and field official for 45 years and was honored by the Ohio Valley Conference on May 12 at the league meet at Ironton.
"Mr. Cook was Fairland's number one supporter since forever," said former Dragons girls basketball all-stater Emily Chapman, who now plays at Cedarville University. "I'm super glad and thankful that I got to have one last conversation with him on Friday."
Cindy Shrout, parent of Fairland golfer Hanna Shrout, said she was saddened by Cook's death.
"My heart is heavy," Shrout said. "He loved this community and the community loved him."
Fairland athletic director Jeff Gorby fondly remembered Cook, whom he called a mentor and friend.
"I had the opportunity to work with Bob Cook as a young coach," Gorby said. "He mentored track coaches all over the state. We had conversations about basketball and football I enjoyed my talks with Mr. Cook. The community lost more than a member, Mr. Cook was the face of our school for 30-plus years."
Praise for Cook wasn't lim Praise for Cook wasn't limited just to Fairland. Ironton High School track coach Tim Thomas said Cook influenced him and many other coaches he knows.
"Bob has been a great friend to track and field in this state," Thomas said. "He was officiating when I was an athlete and gave me tips when I started coaching. I've known him 37 years and he was a terrific ambassador to track and field all over this area in Ohio and West Virginia."
Fairland track, cross country and wrestling coach Chuck Wentz said Cook will be missed.
"Bob was my friend, mentor and neighbor for many years," Wentz said. "I remember sitting and talking track and cross country with him for hours on his porch. Bob touched so many runners, encouraging them to run and always was a positive influence with a smile and a pat on the back no matter if they had a good race or bad race. We have lost a great one."
Cook is survived by his wife, Betty. Hall Funeral Home and Creamatory in Proctorville, Ohio, is assisting the family with arrangements, which were incomplete at press time.