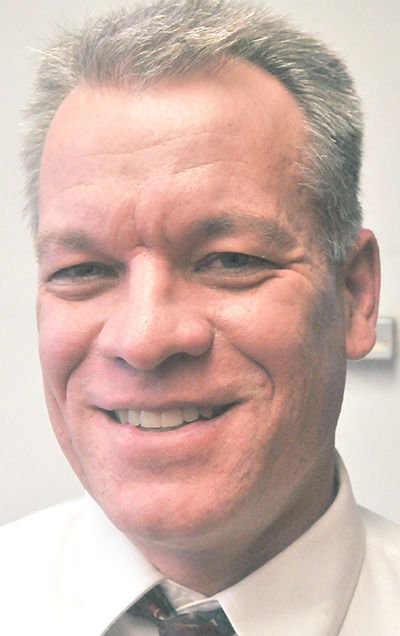 Portage officials will ask department heads to limit their budget increase requests for 2019 to 3.35 percent or lower.
At Monday's meeting of the Portage Common Council's Finance and Administration Committee, City Administrator Shawn Murphy offered a preview of departmental budget requests that will come to the panel in the coming weeks.
Departments will be asked to keep their requests for increases in discretionary spending to 1 percent, their requests for personnel-related increases to 2.25 percent and their total overall operating increase requests to 3.35 percent for the 2019 budget, Murphy said.
Personnel-related costs account for about two-thirds of the city's budget, which for this year is about $23.25 million.
How much wages can go up for most of the city's about 75 employees would depend, to a large degree, on the increase in the consumer price index, Murphy said. As of July, the index is about 2.9 percent higher than the same time last year, but that could change between now and when the budget is adopted in November.
Dennis Nachreiner, chairman of the Finance and Administration Committee, asked how much control department heads have over wage increases.
Although most city employees' wages are established by a pay grade system adopted earlier this year, department heads can hold the line on personnel cost increases by considering whether to add new employees or increase the work hours for existing employees, Murphy said.
If the Common Council and the Portage Community School Board both approve a contract for a school resource officer, the city will have an additional employee at the beginning of next year, Murphy said.
But the contract, as proposed, calls for the city to pay one-third of the estimated $110,000 cost, with the school district picking up the remaining two-thirds.
Overall property valuations for the city appear to be up by a little more than 6 percent, Murphy said, excluding the value of manufacturing, which is assessed by the state. However, there have been state-enacted changes in valuation reporting requirements for personal property, resulting in a 25 percent loss in personal property values for this year, he said.
How this will shape the mill rate — the amount of money assessed to property owners per $1,000 valuation — remains to be seen.
City officials won't learn until next month how much their costs for employees' health, life and disability insurance will increase.
The city's carrier for employee insurance is a state health insurance program whose large number of participants – about 350,000 government employees – allows the insurer to offer lower rates.
"This is economy of scale, to get better rates than we could get independently," he said.
For the last two years, insurance increases have been about 3 percent per year, Murphy said.
Negotiations with the city's police officers and firefighters, who are represented by unions, remain ongoing.
The committee expects to meet next month with department heads and go over their 2019 budget proposals. Plans call for the Common Council to approve the budget in November.