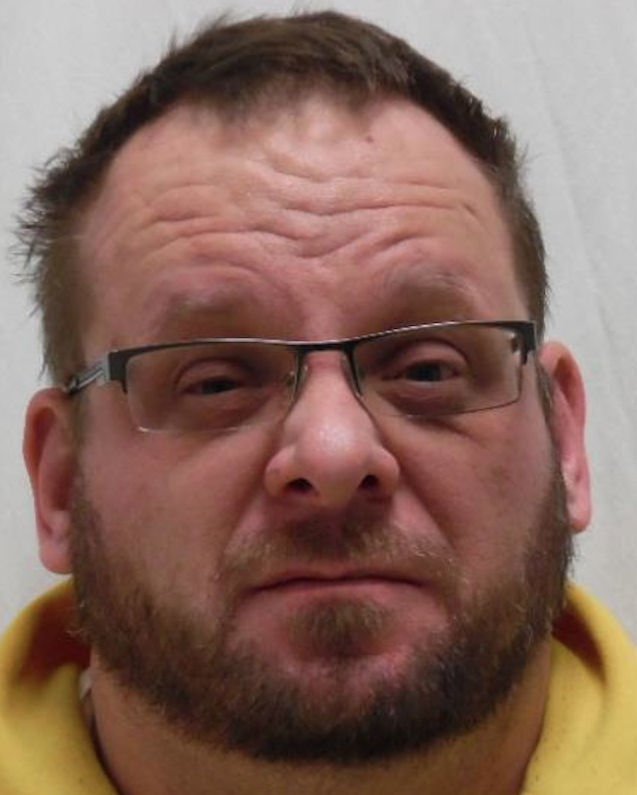 POCATELLO — A Bannock County judge asked Idaho State Police to investigate a possible threat against him posted to social media after he delivered a sentence to a man caught up in a Chubbuck police sex sting operation.
Sixth District Judge Rick Carnaroli on Aug. 20 sentenced 38-year-old Russell S. Tolbert to 10 years of probation after Tolbert pleaded guilty to a reduced charge of felony injury to a child in April.
After the journal reported on Tolbert's sentence, Carnaroli was the target of a social media backlash, which included several vague threats that Bannock County court marshals reported to ISP on Friday. ISP detectives were dispatched to the Bannock County Courthouse to investigate.
Kerry Hong, the trial court administrator for Bannock County, told the Journal during a Friday interview that a threat posted to Facebook contained a "concerning picture of man with a rifle who referenced the case." Hong said it was unclear if the threat was directed toward Tolbert or Carnaroli.
Idaho State Police Capt. Eric Dayley told the Journal on Saturday that detectives determined there was no immediate threat to Carnaroli's safety.
"We were made aware of a possible threat to Judge Carnaroli and the Idaho State Police investigates all threats to judges in the state of Idaho," Dayley said.
Bannock County Sheriff Lorin Nielsen said his agency discussed sending a deputy to Carnaroli's home while the threat was investigated but ultimately decided that a law enforcement presence was unnecessary.
The perceived threat was one of over hundreds of comments made on social media.
In response to the controversy surrounding Carnaroli's ruling, Hong met with the Journal on Friday to discuss several aspects of the sentencing hearing that impacted the judge's decision to impose a more lenient sentence.
Hong said that although Carnaroli sentenced Tolbert to 10 years of probation, he also imposed a unified sentence of 10 years in prison, with four years fixed and six years indeterminate. Hong said that if Tolbert violates the terms of his probation, he faces four years in prison, and the remaining six years would be served with the opportunity for the board of pardons and parole to consider whether to release Tolbert on terms and conditions of parole.
The prison sentence Carnaroli imposed was longer than what both state prosecutors and Tolbert's attorney, Kent Reynolds, sought, Hong said. It was also the maximum sentence Carnaroli could impose for the reduced charge of felony injury to a child.
Tolbert was arrested in January for trying to meet with who he thought was a 15-year-old girl he met on Facebook, but were actually detectives with the Chubbuck Police Department. Tolbert drove from Rigby to a park in Chubbuck for a planned meeting with who he thought was the girl. He was arrested and charged with enticing a minor under the age of 16, a felony, and originally faced up to 15 years in prison. The reduced charge carried a maximum 10-year prison sentence.
Tolbert will not have to register as a sex offender, Hong said, because he was not convicted of a sexually related crime.
Furthermore, Hong said that in addition to Tolbert receiving treatment for his pornography and sexual addictions from the Church of Jesus Christ of Latter-day Saints, he had also voluntarily solicited the services of Blair Garner, a certified sexual offender treatment provider in the Seventh District of Idaho, which incorporates Bonneville County.
Based on the nature of Tolbert's charges he was also ordered to complete a psychosexual evaluation, which was conducted by Robert Lisota, who is a certified sexual offender treatment provider for the Sixth District, which incorporates Bannock County. Tolbert completed all aspects of the evaluation, Hong said, except for a plethysmograph test, which uses an instrument for recording and measuring variations in blood pressure while Tolbert is shown stimulating images.
Tolbert did not complete the plethysmograph test because he felt as if it would interfere with his current treatment plan with Garner. At the time of Tolbert's sentencing hearing, he had been meeting with Garner for seven months, Hong added.
Another aspect of the case Carnaroli considered was a report from Lisota indicating Tolbert was a low to moderate risk to re-offend. Tolbert also passed a polygraph test during the adjudication process and must take ongoing polygraphs every three to six months as a condition of his probation.
During his address to the court, Tolbert said he was deeply sorry for his choices and that the experience caused him to worry about his children, with pornography being so easy to access.
Moreover, Tolbert admitted that he has struggled with sexual issues for the last 20 years and that his wife has known about his behavior, Bannock County prosecutors told the Journal last week.
After he delivered the sentence, Carnaroli said in open court that he knew there will be those who disagree, adding that Tolbert had an addiction and "some are not as sympathetic for a sex addiction as they are for those dealing with drug addictions."
"(There are those) that think I'm not giving you enough on the front end," Carnaroli said. "And they're entitled to disagree. But I don't know imprisoning you will deter you. It will probably cause a greater imposition and hardship on your family than you've already imposed by your own conduct."