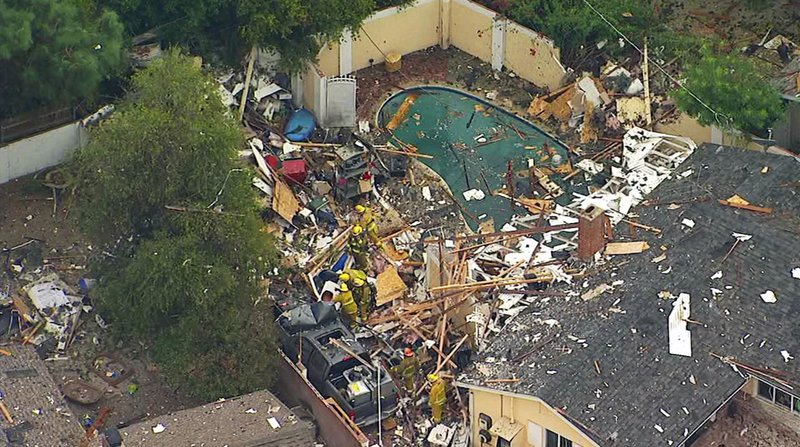 LOS ANGELES (AP) — Authorities say an explosion left a home in Los Angeles severely damaged.
It happened around 3 p.m. Wednesday in Canoga Park and scattered wood, clothing and other debris in the backyard pool and on neighboring homes.
The Los Angeles Fire Department says no one was injured.