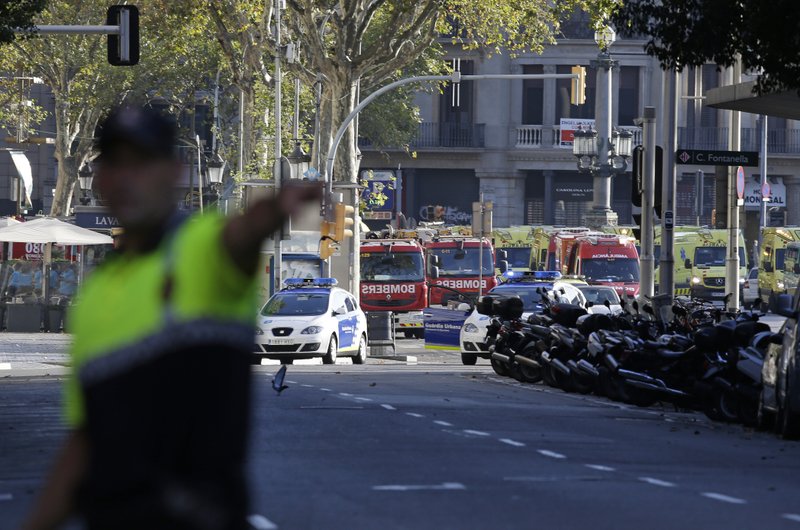 Por The Associated Press
Aug. 17, 2017
Algunas reacciones del mundo del deporte a un ataque con una camioneta en una zona histórica de Barcelona, que dejó al menos 12 muertos y 80 heridos el jueves:
___
Lionel Messi, futbolista argentino del Barcelona
"Quiero mandar mis condolencias y todo mi apoyo a las familias y amigos de las víctimas del terrible atentado en nuestra amada Barcelona, además de rechazar totalmente cualquier acto de violencia. No nos vamos a rendir, somos muchos más los que queremos vivir en un mundo en paz, sin odio y donde el respeto y la tolerancia sean las bases de la convivencia".
___
Luis Suárez, futbolista uruguayo del Barcelona
"Muy impactado por lo sucedido en Barcelona. Todo mi apoyo a la ciudad y las familias!! Very shocked for what happened in Barcelona. All my support to the city and families!"
___
Rafael Nadal, tenista español
"Destrozado por lo que ha ocurrido en Barcelona! Todo mi apoyo a las familias afectadas y a la ciudad".
___
Neymar, futbolista brasileño del Paris Saint-Germain y exjugador del Barcelona
"Que Deus conforte todas as famílias #PrayForBarcelona te quiero BARCELONA"
___
Cristiano Ronaldo, futbolista portugués de Real Madrid
"Consternado com as notícias que chegam de Barcelona. Todo o apoio e solidariedade a família e amigos das vítimas."
___
Ricky Rubio, basquetbolista español del Jazz de Utah y exjugador del club de básquetbol del Barcelona
"#Barcelona t'estimo" _ "Te amo" en catalán.
___
Pau Gasol, basquetbolista español de los Spurs de San Antonio y exjugador del club de básquetbol del Barcelona
"Mucha fuerza #Barcelona #NoMásTerrorismo #NoMásViolencia #PAZ"
___
Real Madrid, principal oponente del Barcelona en el fútbol
"El Real Madrid C. F. muestra su más profunda consternación por el atentado sufrido en la ciudad de Barcelona y se solidariza con las víctimas y sus familiares y amigos, al tiempo que desea una pronta recuperación de las personas heridas".