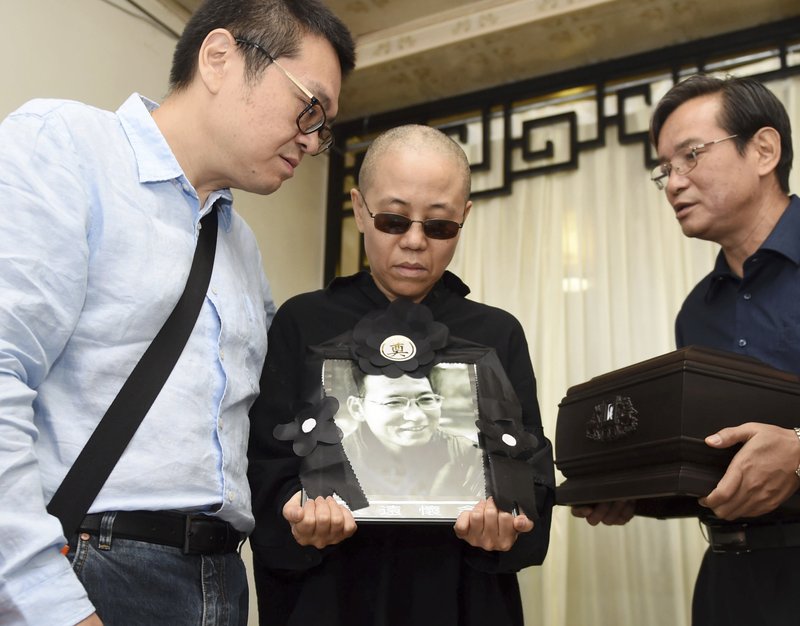 By The Associated Press
Jul. 17, 2017
Liu Xiaobo, the imprisoned Chinese Nobel Peace Prize laureate, died at the age of 61 after a battle with liver cancer. The declining health of China's most prominent political prisoner had become the subject of international attention, with supporters and several foreign governments calling for him to be freed on humanitarian grounds. Chinese authorities have largely squelched any attempts to publicly voice support for Liu, whose name is a banned search term on Chinese social media sites and news search engines.
In other images from the Asia-Pacific region last week, one of South Korea's hottest YouTube stars is a 70-year-old grandmother whose cool, undaunted style and hilarity are a breath of fresh air in a social media universe that exalts youth and perfect looks. Park Makrye's videos are all about showing off her wrinkles and her elderly life in the raw. Young South Koreans find her so funny and adorable that big companies like Samsung Electronics and Lotte are banking on her popularity.
A man soaped himself up and took a bath during monsoon rains in Allahabad, India. The monsoon season in India lasts from June to September.
An acrobat did a mid-air flip during a media preview of Cirque Du Soleil's "Kooza" in Singapore. The performance is a return to the origins of Cirque du Soleil, combining the circus traditions of acrobatic performance and the art of clowning.
___
This gallery was curated by Associated Press photo editor Masayo Yoshida in Tokyo.