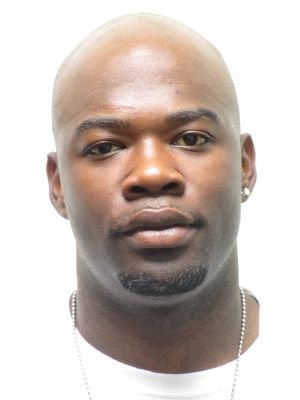 MADISON — Both men convicted of robbing two area banks at gunpoint, including Bank Mutual in Portage in September, have been sentenced in federal court to 21 years in prison and ordered to make restitution of $116,160.
District Judge James Peterson imposed the same sentence Friday on Jay'von Flemming, 25, of Appleton, that he imposed last month on Kenny Furdge, 25, of Madison. The men were co-defendants in a "crime spree" that ended in a high-speed car crash on Madison's Beltline highway after the Stoughton bank robbery in October.
Peterson rejected arguments from Flemming's attorney that Furdge was the "ringleader" and that Flemming's mental health issues made him just a follower.
"(Flemming) does seem to be the more impulsive of the two… but his mental health issues are not so overwhelming that he isn't making his own decisions, and they don't absolve of him responsibility for his conduct," Peterson said.
In each robbery, the two masked men entered the bank, with at least one armed, and ordered bank employees at gunpoint to facilitate the robbery, said Assistant U.S. Attorney Robert Anderson.
The men fled Bank Mutual, now Associated Bank, with $137,039 and despite assistance from the Portage police K-9 unit and the Columbia County Sheriff's Office, the robbers got away. An abandoned white Chrysler sedan, believed to have been used as the getaway car, was found within an hour and just blocks away from the bank on Cook Street.
The Stoughton Home Savings Bank robbery in October was similar to the Portage robbery, Anderson said. Witnesses reported seeing two masked men carrying bags leave the Stoughton bank and drive off in a Chrysler sedan.
A Dane County sheriff's deputy responded to the call and saw a vehicle heading toward Madison that matched the description of the getaway car.
The deputy pursued the robbers' car to Madison and onto the Beltline highway at speeds in excess of 100 mph. The robbers' vehicle crashed shortly after exiting on Seminole Highway, Anderson said.
Furdge fled on foot and was captured by local authorities. Flemming broke out a car window when arrested, ate broken glass and slammed his head into the concrete, according to a memo his attorney, Mark Maciolek, wrote to the court.
Guns, more than $100,000 in cash and bank bags were recovered from the getaway car, Anderson said.
The robberies terrified the bank employees.
"A bank robbery is bad enough for the employees but to hear one robber tell the other to, 'Shoot them, shoot them,' must have left them wondering if they were going to survive," Anderson said.
Flemming and Furdge each are charged with the armed robbery of an Appleton credit union in a case pending in Calumet County.
Flemming has a "long, violent criminal history," that dates to when he was 12 years old. While most of his convictions or adjudications occurred when he was a juvenile, the violent robberies he commits continues to make him "a danger to the public," Peterson said.
Flemming apologized "to everyone affected by his actions. I've made some bad decisions in my life and I have to work on myself," he told Peterson.
Flemming said his problems probably began growing up in Chicago with an absent father and a drug-addicted mother. Eventually he was living on the streets, where he "got caught up with the wrong people," and turned to crime to obtain the material comforts he lacked.
Like he previously did in sentencing Furdge, Peterson sentenced to Flemming to 14 years in prison for armed robbery and a mandatory seven years for use of a firearm in commission of a violent offense.