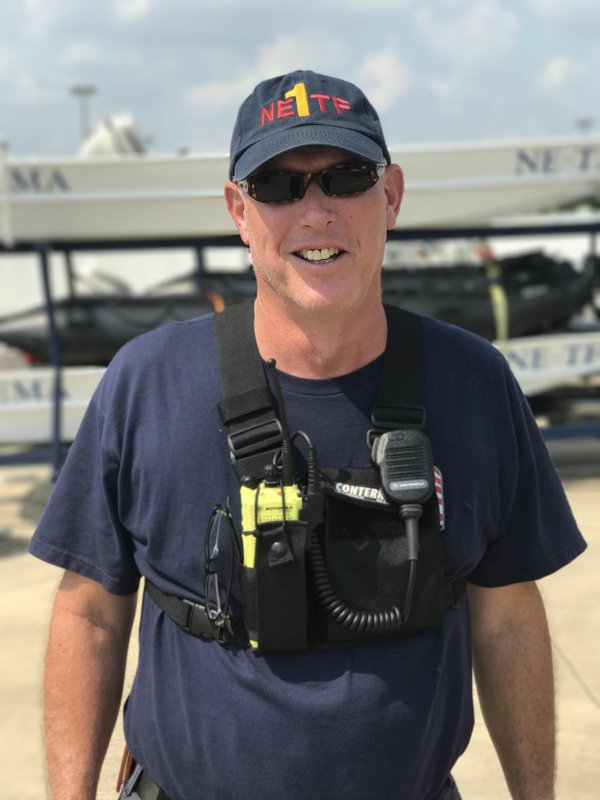 Rain has begun to fall in the wooded, coastal plain of southeastern North Carolina, where Nebraska's specialized rescue team is prepared to ferry people from Hurricane Florence's storm surge if flooding happens as expected.
Urban Search and Rescue Nebraska Task Force 1 leader Roger Bonin said early Thursday that the crew had arrived in Fayetteville and would move into a recreation shelter in the town of Hope Mills.
Florence was expected to make landfall overnight Thursday, and North Carolina's governor has ordered evacuations for parts of the state.
The 44-member team from Nebraska arrived in North Carolina late Wednesday and saw homes with boarded-up windows. Public safety officials don't know how many people have evacuated, said Bonin, division chief for emergency medical services at Lincoln Fire and Rescue.
"They're more used to this than what we would be," he said.
His crew will be a backup for local rescuers and won't go out during the height of the storm.
On Thursday, members of the team studied hazards in the area, learning about the species of poisonous snakes and locations of potentially dangerous facilities such as chemical plants.
The task force was diverted to Hope Mills from Raleigh on Wednesday to put more rescuers in a region that experienced significant flooding when Hurricane Matthew hit in 2016, Bonin said.
Nebraska Task Force 1 left Lincoln early Tuesday after being activated by federal officials Monday.
The team, comprised of personnel from fire departments in Lincoln, Omaha, Grand Island, Papillion and Council Bluffs, Iowa, stopped in Lexington, Kentucky, on Tuesday night and got much needed rest after a sleepless night Monday, he said.
"They're anxious to go to work," Bonin said.
Separately, the private ambulance service Midwest Medical Transport Company has sent a contingent of 12 personnel in six ambulances to aid crews in areas affected by the hurricane.
The personnel were drawn from Nebraska, Indiana, Iowa, Kansas and South Dakota, according to a news release.
CEO Jeff Shullaw said the deployment won't affect service.