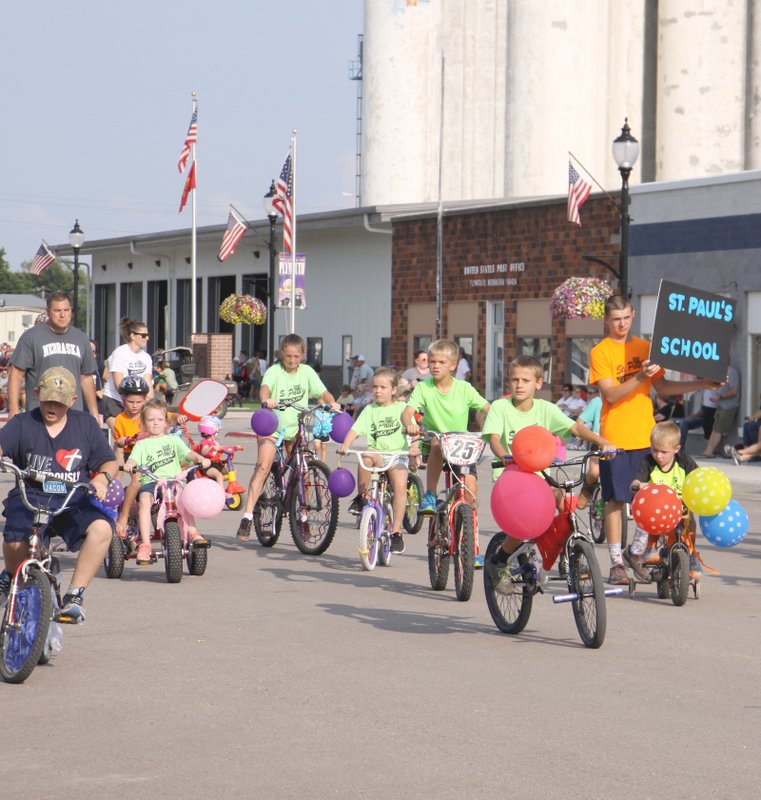 Community members came together to celebrate the 126th year since Plymouth's founding this past weekend.
Some of the events included a fun run, a junk market, a car and tractor show, a parade and chicken BBQ.
"There were a lot of volunteers and we start cooking the chicken about 9 a.m. on the 'canoe,' said Dana Upchurch, a volunteer with the Plymouth Fire Department. "It takes about 52 bags of charcoal briquettes. With the car show over the noon hour and the evening we served about 800 people."
Several of the weekend's activities were held to raise funds to supplement grants for the Plymouth Volunteer Fire Department to purchase a "jaws of life" tool. The grants are being written by Lexi Gerritse as a part of a 4-H project.
The "jaws of life" is a hydraulic apparatus used to pry apart the wreckage of crashed vehicles in order to free people trapped inside.
Jeremy Connolly, Assistant Fire Chief, said they have a 15-year-old "jaws," but a newer unit would be more portable and allow them to get to the scene of an accident more quickly.
"Fairbury is one of the other departments in Jefferson County that has this tool," said Connolly. "Some of the other smaller departments in the area don't have the resources to purchase a new piece of equipment and we all work together in the area to help each other."
Plymouth has eight response units, including two brush trucks for quick response that can carry approximately 150 gallons of water. A big tanker, purchased a few years ago, hauls 30,000 gallons of water. The 6 by 6 hauls 1,200 gallons of water and is a forestry vehicle - an equipment vehicle with a light tower, generator, and heater.
The ambulance is a 2000 model and is beginning to show age, as well.
There are 32 volunteers at the Plymouth Fire Department, currently.
"It is difficult to keep EMT volunteers because of the commitment in time and training," Connolly said. "It takes almost two years for them to feel comfortable. Lee Nickel recently passed his tests and is certified.
"Typically we respond to approximately 46 calls each year for fire and rescue. About 28 of those are ambulance," said Connolly. "Our community is awesome. Our rural community and town really support the Fire Department. I don't even know how many volunteers it took to make things happen this weekend."