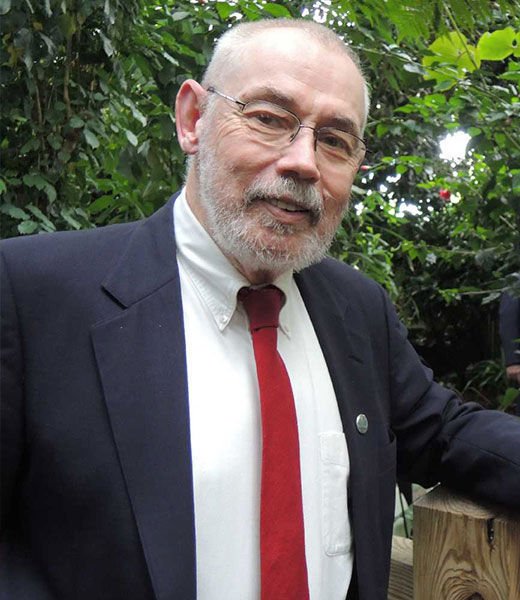 Mayor Paul Soglin told a jury Wednesday that his concerns about finding enough money in his 2013 proposed budget to fund police, fire and other key services led him to endorse a last-minute plan to remove golf professionals from operating the city's golf courses' clubhouse operations.
At the civil trial where the golf pros are suing the city for unlawful termination of their contracts, Soglin testified that all but $5 million of the $300 million budget was "absolutely locked in" and they were scraping to find money to keep services going. "At that point anything more than $100,000 was significant," Soglin testified.
Former Odana Hills pro Tom Benson, Yahara Hills pro Mark Rechlicz, Monona pro Rob Muranyi and Glenway pro Bill Scheer are suing the city for $2.3 million in lost income stemming from the city's decision not to renew their contracts that expired at the end of 2012. They are claiming that then-Parks Division Superintendent Kevin Briski "rigged the process" and lied to Soglin, City Council members and others to get his plan approved by the council on Oct. 30, 2012.
The trial that began Monday was ordered by the Wisconsin Supreme Court as part of its landmark ruling in June 2017 that the pros had the right to sue the city because their contracts were "dealerships" under the Wisconsin Fair Dealership law and could be terminated only for cause.
The ruling reversed an earlier decision by Dane County Circuit Court Judge Richard G. Niess that the city was protected from contractual lawsuits under that law. A state appeals court upheld Niess' ruling.
The Supreme Court's ruling puts the burden on the city to prove it had good cause to fire the pros and that it gave them proper notice.
Prior to Soglin's testimony, Ald. Paul Skidmore, District 9, told the court that the city's process with the golf pros' contractual situation was not reasonable. He testified that he still questions the city's claim made by Briski that the golf courses had financial problems and that the removal of the golf pros would enhance sagging revenues.
"We as a city take pains to be fair with the people it deals with. I thought this was very unfair and a rush," Skidmore testified.
During questioning by attorney Kevin Palmersheim, Soglin testified that he couldn't remember many of the details that led up to the decision during an Oct. 8, 2012 meeting when he endorsed Briski's plan to replace the golf pros with cheaper help. But Soglin agreed that he testified during a 2014 deposition that the decision followed Briski's claim during that meeting that he had two or three rounds of failed negotiations with the golf pros after they submitted their proposals to create more revenue.
That conflicted with testimony from Scheer and Rechlicz that Briski did not negotiate with the pros after they submitted their proposals in September 2012. They also testified that Briski first asked them to submit their proposals at an Aug. 1 meeting.
By that time, Briski had Soglin believing the golf pros had already submitted their proposals and negotiations with them were failing, according to Soglin's deposition testimony.
From the witness stand, Soglin was reminded of his 2014 deposition testimony when he said Briski told him during a July 3, 2012 meeting that the four pros had submitted their proposals to him and that they were unsatisfactory. He also testified during his desposition that Briski told him at a July 27, 2012 meeting that the city could do a better job collecting additional revenue than what the golf pros were proposing.
Soglin told the court that he was unaware of any research the city conducted on clubhouse operations at their golf courses prior to endorsing Briski's plan. He also testified that he endorsed Briski's plan based on financial numbers that offered no details for its projected revenues ($1,045,000), projected expenses ($700,000) and projected balance ($345,000).
"I can't testify to what Kevin Briski did or said to the golf pros. I can tell you that the submissions we received (from the pros) were so far from where they needed to be," Soglin testified.
He also testified about how crucial he felt it was to secure more revenue for his proposed budget with a City Council vote coming up fast. "Time was short. We had a month," he said.
Skidmore testified that the approval of the plan in just a few weeks was unlike how the city usually makes decisions involving multi-million dollar financial matters. "This was an anomoly," he said.
The lone City Council member to vote against Briski's plan at the City Council's Oct. 30, 2012 meeting, Skidmore testified that "there was nowhere near the details necessary to make an intelligent decision about bringing the operations into the city."
Skidmore told the court he made an open records request for key financial information about the courses after council members were informed about Briski's plan to remove the pros via an email from Soglin's office on Oct. 12. He testified that he questioned that the courses were having financial difficulty because the city had just been contemplating building a fifth course and buying Pleasant View Golf Course in the years preceding Briski's arrival in 2008.
Skidmore said he's still waiting for the information he requested.
He testified that he wants to find out whether the golf course's reserve funds had been raided for projects by other city departments. He related a story about how a traffic signal he was seeking for his district years ago was added after a city official told him that they took money from "one pot and put it in another pot" to pay for it.
Skidmore said that there was no oversight of financial transfers between city departments until the city installed new software about two years ago. "I learned early on (as a council member) that the fund transfers were typical," he said.