County elections boss says woes possible in November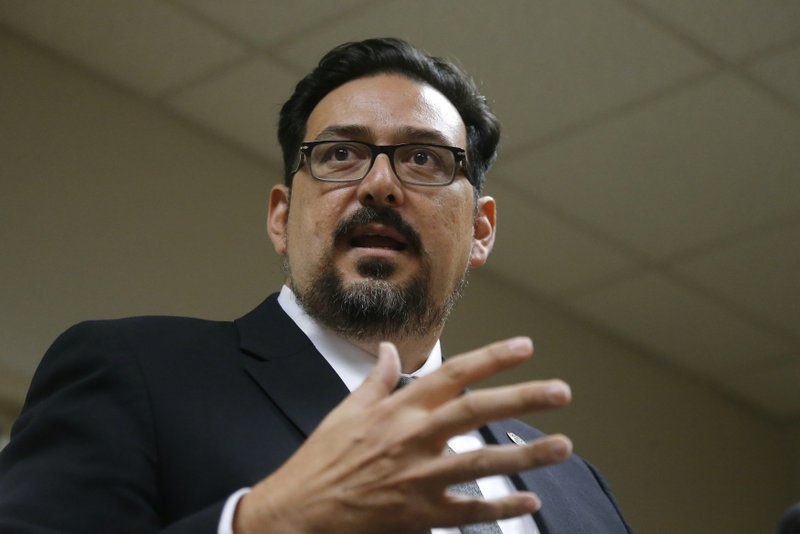 County elections boss says woes possible in November
County elections boss says woes possible in November
PHOENIX (AP) — Maricopa County Recorder Adrian Fontes says he's working to resolve issues related to last month's primary but can't guarantee the general election will go off without a hitch.
Fontes told reporters Wednesday his office didn't effectively communicate with the public about other options for voting when dozens of polling locations opened late because of equipment issues.
He said he doesn't know how many voters were affected when more than 60 polling locations opened late. All were open by 11:30 a.m.
He demurred when asked whether polling locations will open on time in November.
"I can't guarantee anything and I'd be foolish to try. But at the end of the day we are working real hard to make sure that that happens."
The county board of supervisors last week approved $200,000 in funding for an independent audit into the Aug. 28 election.
Fontes maintains that a contractor hired to set up machines didn't send enough technicians, which the company, Tempe-based Insight, denies. Insight spokesman John Hartz said Wednesday that his company provided more technicians than requested.
"We believe the audit will help clarify the root causes of the delays, as opposed to the support role our technicians were contracted to provide. Insight takes very seriously our role as a good citizen of our community and the importance of the voting process," Hartz said.
Fontes says he did not renew a contract with Insight to handle equipment setup in November and county workers will do that instead.
Fontes, a Democrat, ousted the former elections chief after voter outrage over long lines during the 2016 primary election. Republicans have already started attacking Fontes with videos on social media, saying he let voters down. Fontes is up for re-election in 2020.
He has defended his office and said voters who couldn't cast a ballot at their local precinct could do so at one of the 40 voting centers where anyone could vote.
But some voters who did that complained about having to cast provisional ballots, which the county has had issues with in prior years. Fontes said provisional ballots are counted after workers can verify that the voter was eligible to vote.
Fontes also said other elections have gone well.
"We've run some very good elections," Fontes said.