Firefighters make progress containing Colorado wildfires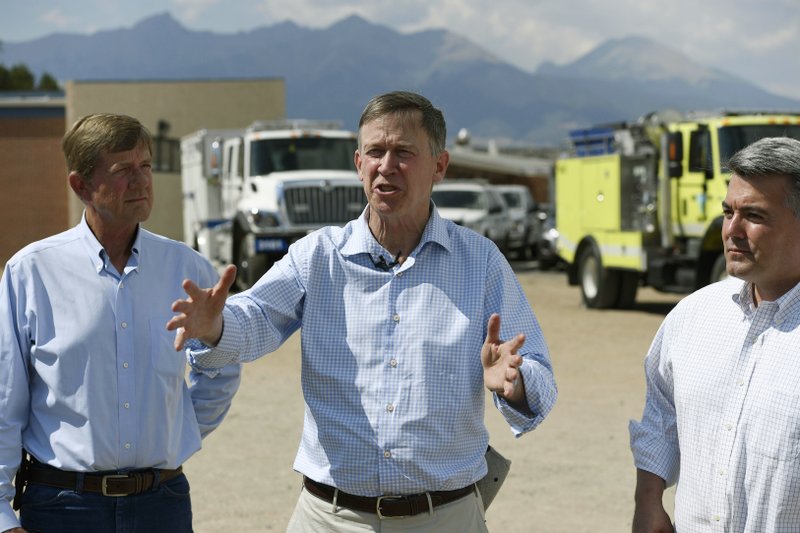 Firefighters make progress containing Colorado wildfires
Firefighters make progress containing Colorado wildfires
DENVER (AP) — Firefighters are making progress in containing several of nine major wildfires in Colorado, though a mix of hot weather and rains in the south and southwest are bringing fresh challenges.
Crews have contained 50 percent of a southwestern Colorado fire that has blackened 85 square miles (220 square kilometers) north of Durango. Authorities said Saturday that afternoon storms could produce flash floods and mudslides in burn scars.
In southern Colorado's Costilla and Huerfano counties, firefighters have encircled about 45 percent of a 167-square-mile (433-square-kilometer) fire that destroyed more than 130 homes. A key section of U.S. Highway 160 near La Veta was set to reopen Saturday.
Firefighters from 20 states are battling an 8-square-mile (22-square-kilometer) wildfire in central Colorado's Roaring Fork Valley. Commanders hope for one-third containment late Sunday.
In central Colorado's Park County, crews have encircled one-third of a spotty 20-square-mile (55-square-kilometer) fire that forced the Buffalo Creek Wilderness to close. A 15-mile (24-kilometer) stretch of busy U.S. Highway 285 between Fairplay and Antero Junction reopened Saturday.