ACCESSWIRE PRESS RELEASE
Blockchain Security Company Sentinel Protocol Launches Crypto Scam Protection Solution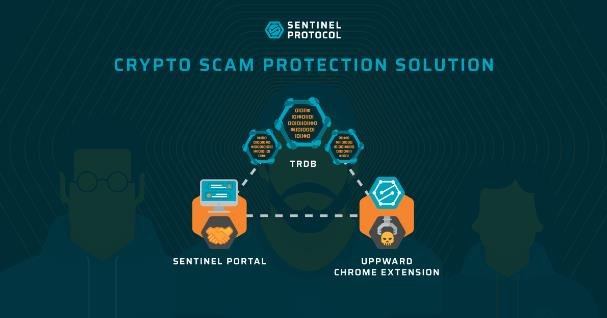 Blockchain Security Company Sentinel Protocol Launches Crypto Scam Protection Solution
ACCESSWIRE PRESS RELEASE
Blockchain Security Company Sentinel Protocol Launches Crypto Scam Protection Solution
CENTRAL REGION, SINGAPORE / ACCESSWIRE / August 22, 2018 / Singapore-based blockchain security company, Sentinel Protocol, launched it's Crypto Scam Protection Solution for the crypto community.
The Crypto Scam Protection Solution prevents rampant scam and hacking attempts taking place during crypto transfers, payments, and transactions, as well as Initial Coin Offerings (ICO). This solution is the first use case of Sentinel Protocol's core product, the decentralized Threat Reputation Database (TRDB). The TRDB is known as the first blockchain-based blacklist and whitelist database that gathers, validates, and stores crowdsourced crypto-related data.
In the crypto world, fraud victims occur because their funds were sent to the wrong wallet address. Due to the nature of blockchain, these transactions cannot be reversed.
"If what's flagged as fake or malicious wallet addresses and websites become widely known within the crypto community, we can prevent additional victims from the same types." said John Kirch, the Chief Evangelist of Sentinel Protocol, while explaining the product launch.
He added: "Using collective intelligence, we can collect more data faster, more so than any other conventional method. This is why our partnered crypto exchanges, wallets, and payment services are waiting for our database API."
The Crypto Scam Protection Solution consists of three products:
Uppward Chrome Extension Sentinel Portal Decentralized Threat Reputation Database (TRDB).
Individual crypto users will be using the Uppward Chrome Extension simply by installing the extension on their browser. They can check the authenticity of any wallet address or receive alerts if they visit phishing sites. Since the Uppward Chrome Extension works as a search engine for any crypto related data, it is expected to prevent crypto users from sending funds to fake wallet addresses from social media impersonation accounts or imposter ICO project sites. It also supports a reporting feature where hacking incidents or scam findings can be reported and subsequently reviewed by security experts.
The Sentinel Portal is a community tool for globally distributed security experts to review and analyze reported scams and hacking incidents in the history of cryptocurrencies. Security experts and white hat hackers from France, Russia, Korea, United States, Vietnam and so on have been interviewed and selected as Pre-Sentinels to participate in the initial version of the Sentinel Portal. Their collective intelligence and consensus practices will be benchmarked and utilized for the full version of the Sentinel Portal, which will be released in Q4 2018.
The decentralized Threat Reputation Database is the first crowdsourced threat intelligence database built on the blockchain. For anybody to easily search and check any data related to crypto, the TRDB is stored on the public blockchain, specifically on the EOS platform. Both whitelisted and blacklisted data will be easily searchable through the Uppward Chrome Extension.
Contact:
Dan Edelstein
+972-545-464-238
SOURCE: Sentinel Protocol