This Week: Trade balance, Broadcom earns, nonfarm payrolls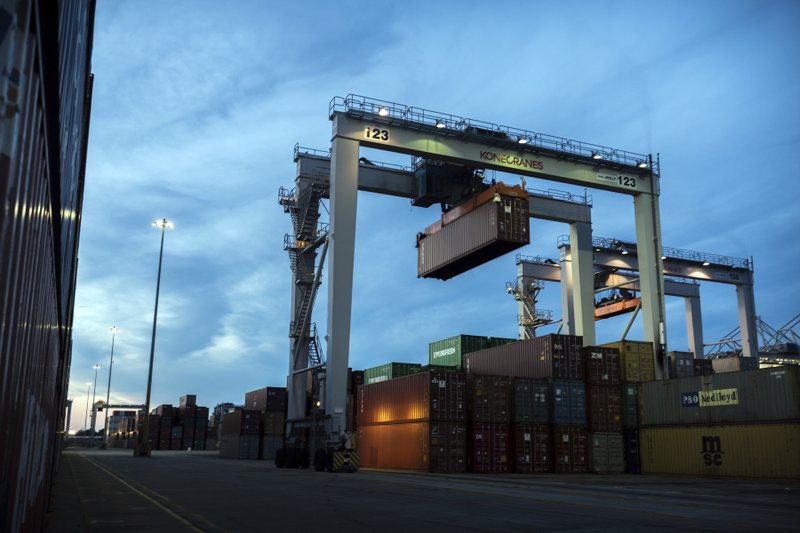 This Week: Trade balance, Broadcom earns, nonfarm payrolls
This Week: Trade balance, Broadcom earns, nonfarm payrolls
By The Associated Press
Sep. 04, 2018
A look at some of the key business events and economic indicators upcoming this week:
TRADE TROUBLES
The Commerce Department issues its monthly snapshot of the nation's trade balance Wednesday.
The U.S. trade deficit widened in June for the first time in four months as exports fell and imports grew. Trade gaps with China, Mexico and Canada all increased. Trump administration has pressed China and other trading partners for new trade deals. The campaign has led to the U.S. and China imposing tariffs on billions of dollars of each other's goods.
Trade balance, monthly, billions of dollars, seasonally adjusted:
Feb. -55.5
March -47.2
April -46.1
May -43.2
June -46.4
July (est.) -49.1
Source: FactSet
CHIPPER RESULTS?
Wall Street expects that Broadcom's latest quarterly report card will show improved results.
Financial analysts predict the chipmaker will report Thursday that its fiscal third-quarter earnings and revenue increased from a year earlier. Broadcom has been looking to beef up its infrastructure technology business. In July, it agreed to buy IT management software company CA Technologies for $18.9 billion in cash.
ALL ABOUT JOBS
The U.S. job market is on solid footing, with the national unemployment rate near a 50-year low.
Companies are looking harder for employees, sometimes adding more hours for part-timers and converting contractors to full-time workers. Did companies continue to add workers at a solid pace in August? Find out Friday, when the Labor Department reports its monthly tally of hiring by nonfarm employers.
Nonfarm payrolls, monthly change, seasonally adjusted:
March 155,000
April 175,000
May 268,000
June 248,000
July 157,000
Aug. (est.) 189,000
Source: FactSet