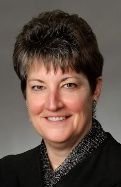 Readers of the Post Bulletin know Rochester and area communities are growing and are poised to see more population growth as a result of Destination Medical Center. This growth is of particular interest to me as chief judge of the 3rd Judicial District because as population increases, so do court case filings.
Already, Olmsted County District Court has seen an increase in case filings. These cases require more staff and judicial time and a corresponding increase in 12-person jury space.
In order to uphold the mission of the judicial branch to provide justice through a system that assures equal access for the fair and timely resolution of cases and controversies, each year, I review the projected growth, judicial need and caseload of the 11 counties in the 3rd Judicial District and make adjustments to balance and equalize judicial resources.
I have made recommendations to meet the needs of Olmsted County, which include a transfer of a judicial seat to Olmsted County. I also have been making the case since 2011 that to accommodate the growth in cases we already are experiencing, additional judicial resources and staff are needed and must be accompanied by a reasonable expansion of Olmsted County District Court space.
These two recommendations have been vetted and carefully weighed by statewide and local experts. Earlier this year, with the retirement of a Winona County judge, I requested that the Winona position be transferred to Olmsted County, an option that had been under consideration since the 1980s. After a great deal of deliberation and public comment, my request was affirmed by the Minnesota Supreme Court in May. On Aug. 31, Judge Designate Jacob Allen will join the Olmsted bench, bringing the Olmsted County judicial compliment to eight judicial officers.
This addition has hastened the court's need for additional space.
Olmsted County and the courts are working collaboratively to address the space needs of the courts and everyone who uses the court system. Additional physical space is needed to accommodate new judicial chambers and staff who will be expected to efficiently process the growing caseload.
Today, all existing areas in the Olmsted County Government Center assigned to the justice system are at full capacity: the third floor (county attorney) fourth (probation), fifth and sixth (courtrooms). To maximize the use of existing space, the Olmsted County District Court uses a complex scheduling matrix that allows a judge to best utilize and actively manage existing courtrooms by setting multiple cases per court session and coordinating scheduling with justice partners.
Beyond the physical space needs of the district court, there is an ongoing need to address security. Olmsted County recently added a security entrance to the Government Center with a security checkpoint. Courthouse security is an increasingly important factor in contemporary court operations as well for facility designs both inside and outside the courtroom. The need for appropriate security functions is emphasized by the incidence of violent behavior in court settings across the country.
The county made significant improvements when it added the security checkpoint. Additional security measures internal to the facility also need updating to keep defendants separate from jurors and staff.
Timely and accessible administration of justice is a core tenet of our judicial system. As caseloads grow, so too do the demands on the system. I remain committed to finding creative and necessary solutions to address the spatial and caseload needs of Olmsted County and the 3rd Judicial District. As Olmsted County looks to its future, it will need to take steps to assure the justice system has the facilities that are needed to provide secure, fair and timely resolution of all cases that come before the courts.