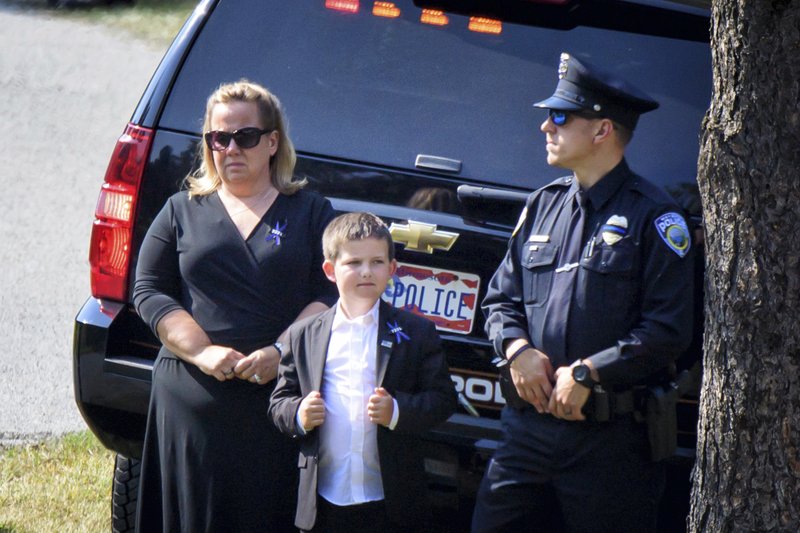 PLYMOUTH, Minn. (AP) — A Wayzata policeman who was fatally struck by an unlicensed driver was eulogized as a friendly and conscientious officer.
Hundreds of law officers from across Minnesota turned out Thursday for the funeral of 47-year-old William Mathews in Plymouth.
Mathews received full honors, as he had requested if he died in the line of duty. The Star Tribune reports his caisson was drawn by five horses and followed on foot by his widow and 7-year-old son.
Wayzata Police Officer Dan Lee says Mathews had "a big heart" and covered him on calls even when he didn't need to.
Mathews was removing debris from a highway last Friday when he was stuck by an SUV. Prosecutors allege the driver, Beth Freeman of Mound, was under the influence of drugs and on her cellphone.