Williams embraces leadership role in return to Carolina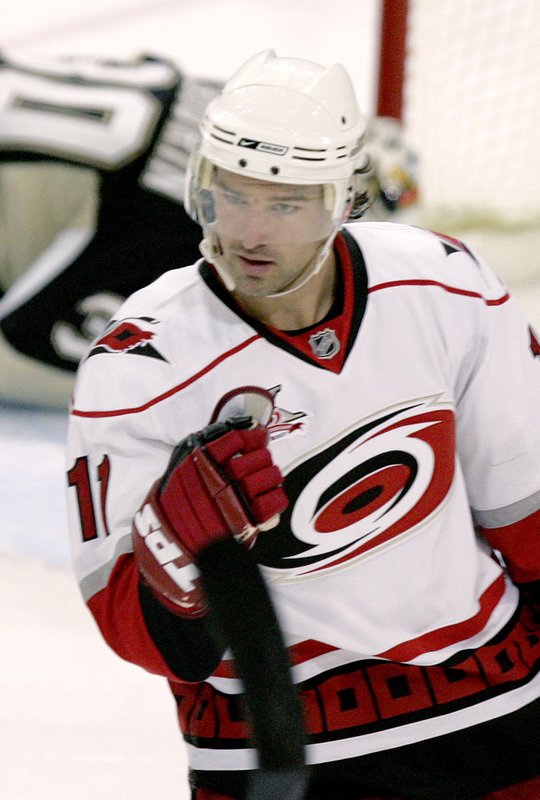 Williams embraces leadership role in return to Carolina
Williams embraces leadership role in return to Carolina
By JOEDY McCREARY
Jul. 17, 2017
RALEIGH, N.C. (AP) — The Carolina Hurricanes didn't bring back Justin Williams to be "Mr. Game 7."
Not yet, anyway.
The 35-year-old with the reputation for scoring big postseason goals has returned to Raleigh, tasked with bringing veteran leadership and a voice of experience to a young Carolina team.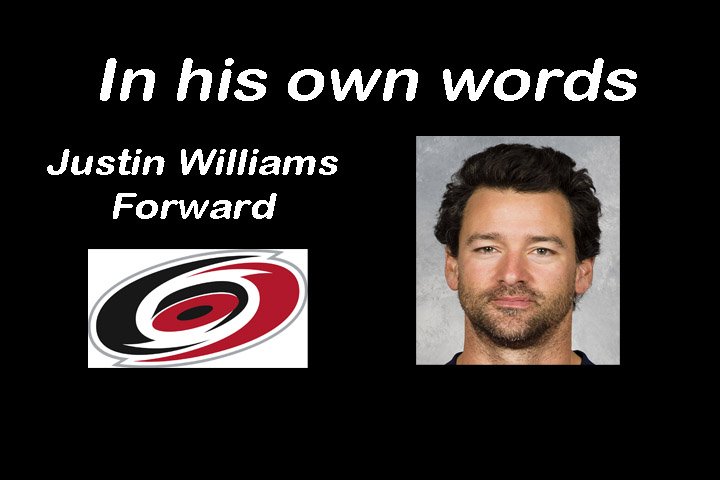 But there's a fine line between filling that type of role for the Hurricanes, and commanding control of the dressing room. He brushed aside questions about whether he should wear the "C'' for a team that has gone without a captain since February 2016.
"I think the worst thing you can do when you come into a new — even though it's a team I've been on, it's a new team for me — is trying to be someone you're not," Williams said Monday. "That's a big mistake, trying to be 'the guy.' You just want to be yourself, and that's what I've done throughout my career."
Williams returned to Carolina earlier this month, opening free agency by agreeing to a two-year deal worth $9 million to bring his deft offensive touch and knack for coming through in key situations to a team that has made the playoffs only once (2009) since Williams hoisted the Stanley Cup for the first time here in 2006.
The 2014 playoff MVP with Los Angeles had 100 points combined the past two years with Washington, and won the Cup twice with the Kings while earning his "Mr. Game 7" nickname for his 7-1 career record in those decisive postseason games.
The only player remaining from Williams' first stint with Carolina is presumptive backup goalie Cam Ward. The captain of those Hurricanes teams, Rod Brind'Amour, is now an assistant coach.
"I don't think the load's on me to do anything," Williams said. "I'm here ... to be me. And I think (general manager Ron Francis) and his group have done an excellent job of gathering this team. Listen, a lot of these kids or teammates weren't here six, seven years ago. They're fresh, too, and they've had a lot of success at different levels. ... You just want to help guide as best you can, because you know what it takes, and you know what works and what doesn't, a lot of the time."
Williams had a lengthy list of reasons to come back to Carolina, from the quality of life away from the rink — he and his wife bought a house in nearby Cary in May, two months before the start of free agency — to what he says is a team "on the rise." He says the Hurricanes kicked "my team's butts a couple of times."
"When you tell people outside the hockey world that you're going to Carolina, they might be like, 'Oh, man, why?'" he said. "But I think when you look and you talk to people within the hockey circles — you talk to NHL players — they know exactly what I'm talking about. It's a fun time, I think, to be a Carolina Hurricane, and I want to be part of something good. I've been on some successful teams, so I'm going to try to do the same, do my best to make sure that happens."
___
More AP NHL: apnews.com/tag/NHLhockey