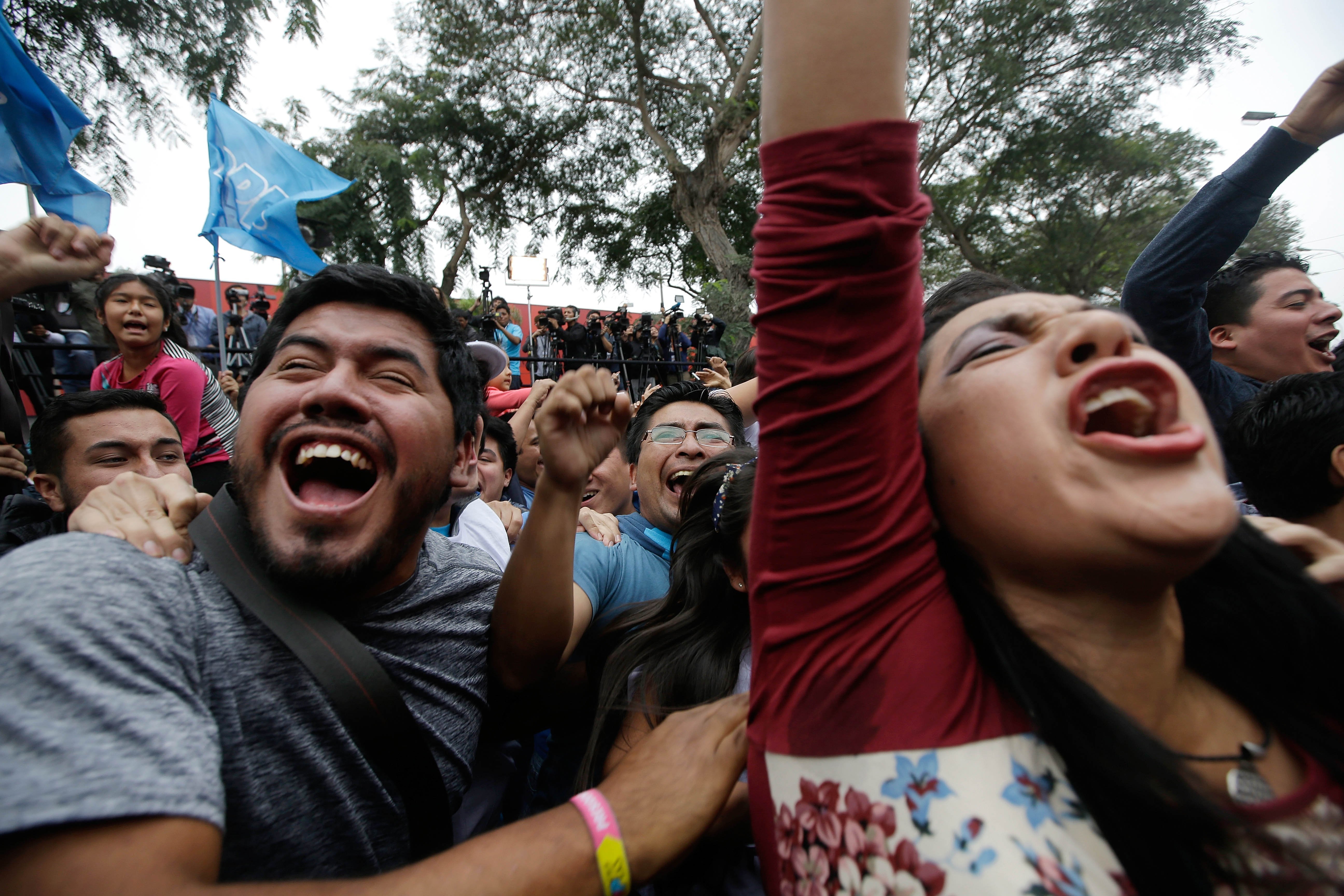 The Associated Press
Jun. 13, 2016
This photo gallery highlights some of the top images from Latin America and the Caribbean that you may have missed last week.
Peru held its closest presidential contest in five decades. The daughter of imprisoned former President Alberto Fujimori, Keiko Fujimori, lost by just 0.2 percentage point to former World Bank economist Pedro Pablo Kuczynski.
Turmoil in Venezuela continued, with once-middle-class residents, made desperate by the economic collapse, sifting through trash at a market for discarded fruit and vegetables to resell or feed themselves. Demonstrators were kept back by tear gas as they tried to march to the country's electoral headquarters to demand the government allow it to pursue a recall referendum against President Nicolas Maduro.
Haitians are also calling for their president to step down, but with a voodoo ceremony. Supporters of presidential candidate Jovenel Moise poured beer into the skeleton skull meant to represent interim President Jocelerme Privert.
In Paraguay, an elderly mother was distraught as she waited for news outside the prison where her son is locked up after a fire broke out at the overcrowded facility.
People with disabilities in Bolivia held a mock funeral for two fellow protesters who were run over by a drunk driver as they slept in their encampment in Cochabamba, one of many cities where disabled people are protesting to demand an increase in state benefits. Currently they receive a yearly payment of about $146.
Argentine taxi drivers were furious with the arrival of Uber, and blocked a main artery of the capital to demand a stop to the app-based car service.
Brazilians continued to protest the gang rape of a 16-year-old girl by about 30 men, a case that has rocked Latin America's largest nation and highlighted its endemic problem of violence against women.
Guatemala's former defense minister, Gen. Manuel Lopez Ambrosio, sat behind bars after his arrest in connection with the alleged misuse of public funds.
___
Photo gallery curated by photo editor Leslie Mazoch in Mexico City. @mazachova
__
Associated Press photographers and photo editors on Twitter: http://apne.ws/150o6jo