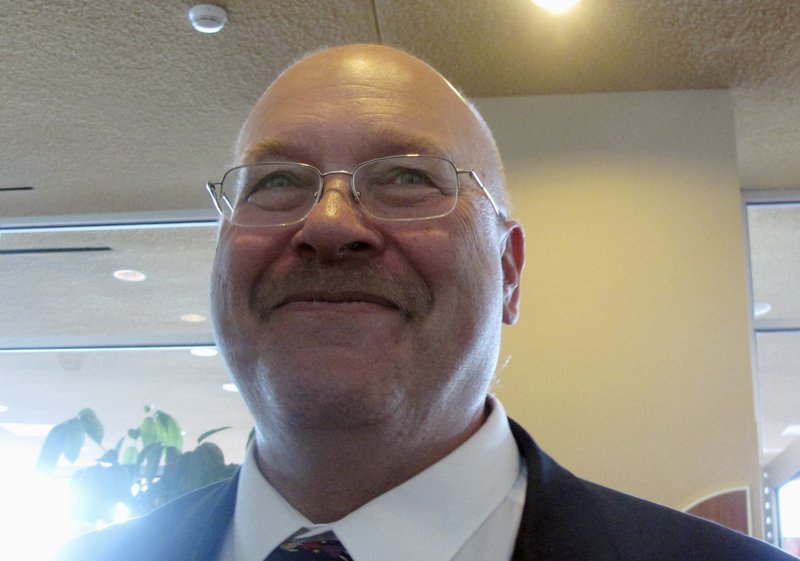 By SCOTT BAUER
Mar. 21, 2017
MADISON, Wis. (AP) — More emails released Tuesday show Lowell Holtz discussing his campaign for state superintendent using his Whitnall Public School account when he worked there as head of the district.
The liberal group One Wisconsin Now released the emails it received under the state open records law. Last month, based on similar emails showing Holtz doing campaign work during school days at Whitnall, the group asked district attorneys in Milwaukee and Rock counties to investigate Holtz for allegedly misusing public resources.
It is against the law to use government resources for campaign work, including seeking donations or volunteers.
Holtz, who retired last year, faces incumbent Superintendent Tony Evers in the April 4 election. Holtz's spokesman Chuck Sanger said the campaign had "nothing to add" and referred to previous statements in reaction to other similar email releases.
Holtz last month denied his emailing about the campaign while working as superintendent of a public school violated the law. He promised in February when other emails were released that if he did anything inappropriate he would "name it, own it and fix it."
"Lowell Holtz spent months working on his campaign instead of doing the job he was paid to do by the taxpayers of his school district," said One Wisconsin Now director Scot Ross. "What we see is that it wasn't just a few incidents, it was over and over for months and months."
In one email to his wife dated Feb. 18, 2016, Holtz asks her to review notes of a campaign speech where he has a line that says he supports a "voucher in every backpack."
Holtz supports expanding private school choice programs, while Evers opposes them. The race is officially nonpartisan, but Democrats generally support Evers while Holtz has the backing of school choice advocates and many conservatives.
In a March 10, 2016, email sent to his wife and two others, Holtz asks "What do you guys think?" and includes a document called "Joel Stave Intro." The former University of Wisconsin football quarterback has endorsed Holtz and a video of Stave praising Holtz is on his campaign website.
And in a May 20, 2016, email Holtz attaches what he calls the "latest campaign plan provided by the American Majority national organization. They are trying to help us out." American Majority is a national conservative organizing group.
A Whitnall School Board member last week said he wants the district to pursue recouping money from Holtz for allegedly doing personal campaign work on the district's time.
The law prohibiting the use of government resources for campaign work has occasionally ensnared candidates for office and their supporters who are public employees. In 2009, during his run for state superintendent, Evers paid a $250 fine and admitted that five emails he sent broke the law seeking donations or services from public employees.
___
Follow Scott Bauer on Twitter at http://twitter.com/sbauerAP and find more of his work at http://bigstory.ap.org/content/scott-bauer