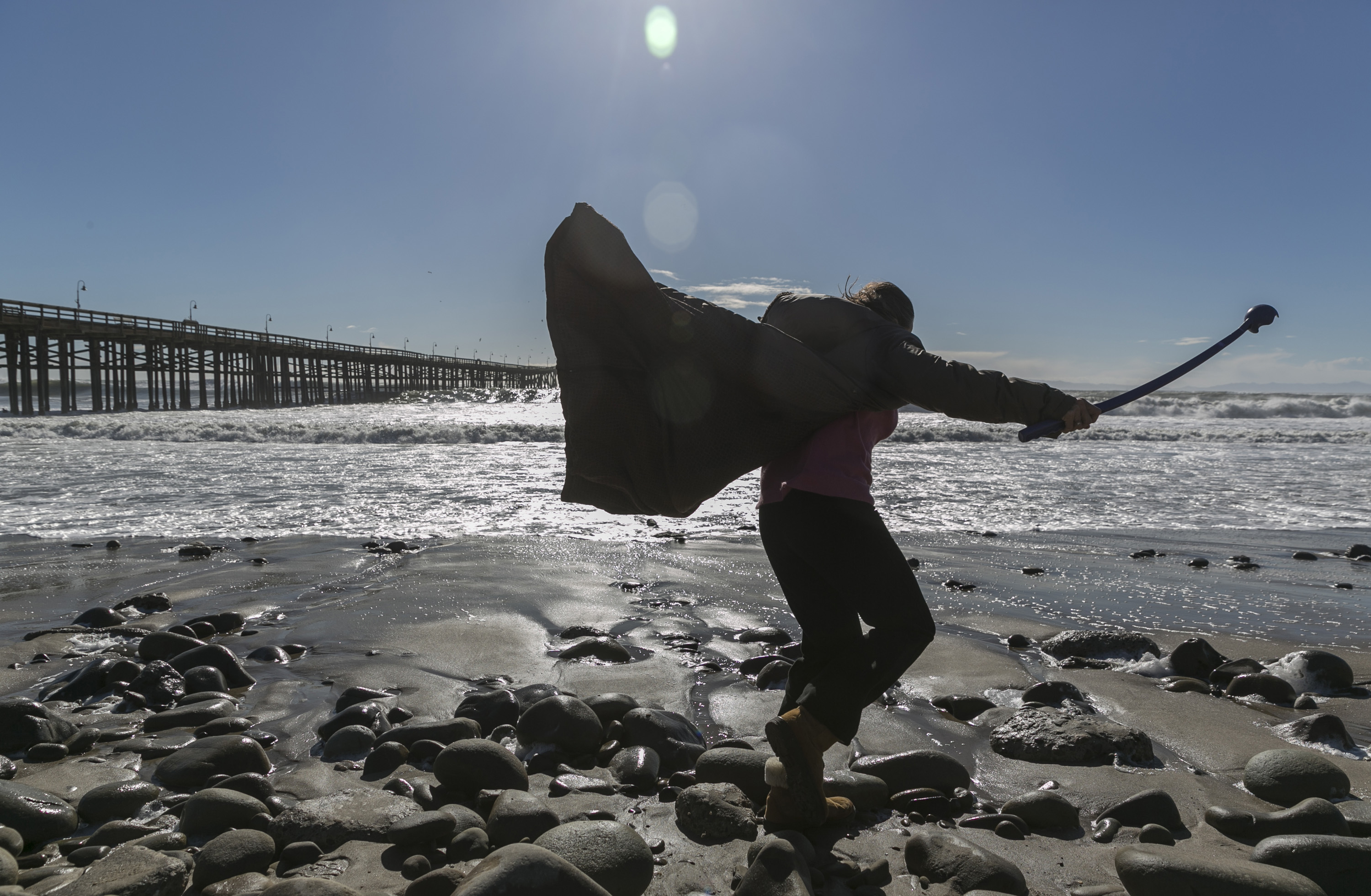 CHRISTOPHER WEBER
Dec. 11, 2015
SAN FRANCISCO (AP) — The biggest storm to hit the slopes of the Sierra Nevada this season triggered cheers Friday from the snow-starved ski resorts of California and the businesses that surround them.
Elsewhere in the drought-stricken state, rain and wind gusts prompted high surf warnings and repeated cautions from highway patrol to slow down when driving.
Severe weather moved south from the Pacific Northwest, where fierce storms this week sent rivers bursting from their banks, spilled boulders and trees onto a major highway and spawned a rare tornado that snapped power poles and battered homes. But the storms had one positive effect — easing drought concerns after an unusually dry summer.
In Washington state, the latest report from the U.S. Drought Monitor on Thursday showed the area west of the Cascade Mountains is no longer in drought. Cities like Seattle, Everett and Tacoma implemented water shortage plans when unseasonably dry summer conditions left the region parched.
California also needs all the snow and rain it can get, given four years of drought that have dried up reservoirs and left trees parched. Even a wet winter is not expected to end the drought, but this week's stormy weather brought on by a tropical atmospheric river is the kind Californians used to see before drought set in.
"This is the kind of storm we've been missing for the last four years of drought," said Doug Carlson, a spokesman with the California Department of Water Resources. "This is the kind of storm we would need a lot of to start digging our way out of the drought."
Higher snow peaks in the Sierra Nevada didn't hit 3 feet as projected, but there was still a foot or two of snow, enough to keep sledders, skiers and snowboards happy, National Weather Service meteorologist Dawn Johnson said Friday.
Lake Tahoe-area ski resorts, property managers and mom-and-pop retailers have been giddy to see snowy conditions this early in the season.
"It's full-on winter out here," said Jerry Bindel, general manager of Aston Lakeland Village vacation condominiums in South Lake Tahoe. "This is great news all the way around."
The National Weather Service issued a high-surf advisory for many coastal areas, with peak waves around 30 feet in places such as Santa Cruz, California.
To the south in Ventura County, surging waves inundated several low-lying streets along the coast as a very large Pacific swell hit Friday. Rough seas surged over the Ventura Pier during high tide, and seawater streamed through residential neighborhoods.
Mike Laan took a break from his job with the city of Ventura's tourism bureau to join hundreds of residents snapping photos of the huge waves.
"They're bigger than I've ever seen," Laan said. "When they're breaking, the waves are higher than the pier. The water is going all the way past the sand to the streets."
The pier was damaged by the battering surf and closed indefinitely. No serious damage was reported to homes, and the high tide receded by midmorning.
Just north of Ventura two surfers in their 20s were unhurt after being rescued from choppy waters at Mondos Beach.
A female surfer was pulled ashore by a passer-by, county fire Capt. Mike Lindbery said. Her male companion got stuck between breaking waves and onshore rocks and had to be pulled out by county rescue swimmers.
"Mondos usually has a good surf break, on good days," Lindbery said. "Today is not a good day."
Another storm is expected this weekend, which could bring another 2 feet of snow to parts of the Sierra.
The Southern California coast remains under a high surf advisory through Sunday, with unpredictable waves topping 10 feet.
Elsewhere, a brief but intense thunderstorm sent pedestrians scattering Friday in downtown Los Angeles, and hail furiously pelted nearby Highland Park. To the east, snow chains were required on a major route to ski resorts in the San Bernardino Mountains. Yet amid the bursts of wet weather, a small brush fire broke out near Pacific Coast Highway in Malibu.
The National Weather Service reports rain in the San Francisco area for Sunday.
Highway Patrol Officer Sean Wilkenfeld said Oakland, California, officers responded to twice as many calls for stranded vehicles and traffic collisions because of rainy conditions Friday morning.
"We're asking people to slow down, increase the following distance and give yourself extra time to go wherever you're going," he said.
Forecasters have said a strong El Nino weather system could drench California and other parts of the West in the coming months. However, Johnny Burg, a meteorologist with the National Weather Service in Seattle, said he didn't believe the latest Northwest storms were related to El Nino.
"We just had a jet stream pointed at us, and it brought successive storms," he said. "We don't see the effects (of El Nino) until the winter."
___
Weber reported from Los Angeles. Associated Press writers Scott Smith in Fresno and Donna Blankinship and Lisa Baumann in Seattle contributed to this report.