Indiana bishop to name priests removed for child sex abuse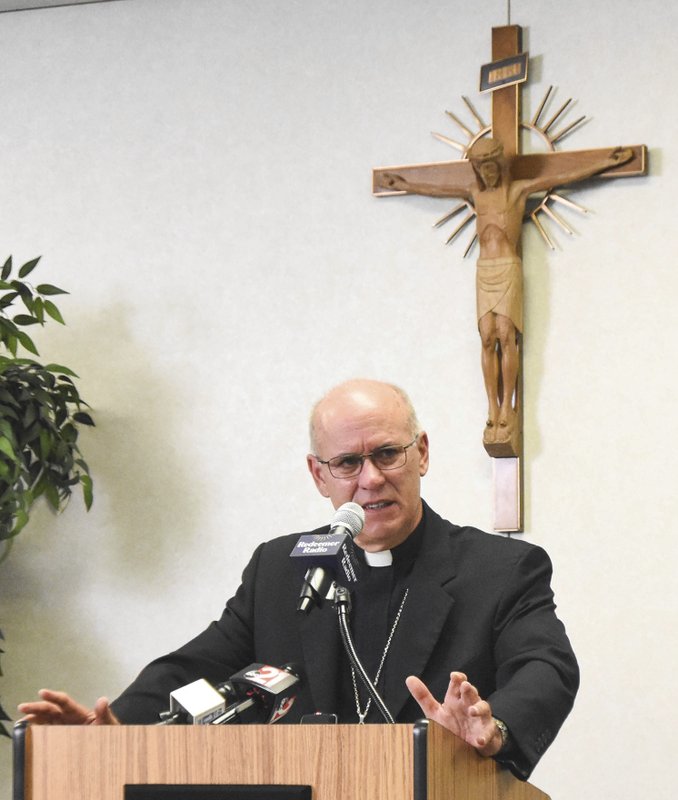 Indiana bishop to name priests removed for child sex abuse
Indiana bishop to name priests removed for child sex abuse
FORT WAYNE, Ind. (AP) — An Indiana bishop says he'll publicly release the names of all the priests in his Catholic diocese who've been removed from the ministry following allegations they sexually abused children.
Fort Wayne-South Bend Bishop Kevin Rhoades announced Friday he plans to compile and release the priests' names in response to a grand jury's findings that more than 300 predator priests had abused more than 1,000 children in six Pennsylvania dioceses .
Rhoades was the bishop of Harrisburg, Pennsylvania, from 2004 to 2009 and reported two such priests to police. He called the grand jury report 's findings "equally appalling and heartbreaking."
Rhoades says he'll release the names of every priest removed from the ministry in his current diocese "as a result of a credible allegation of sexual abuse of a minor."