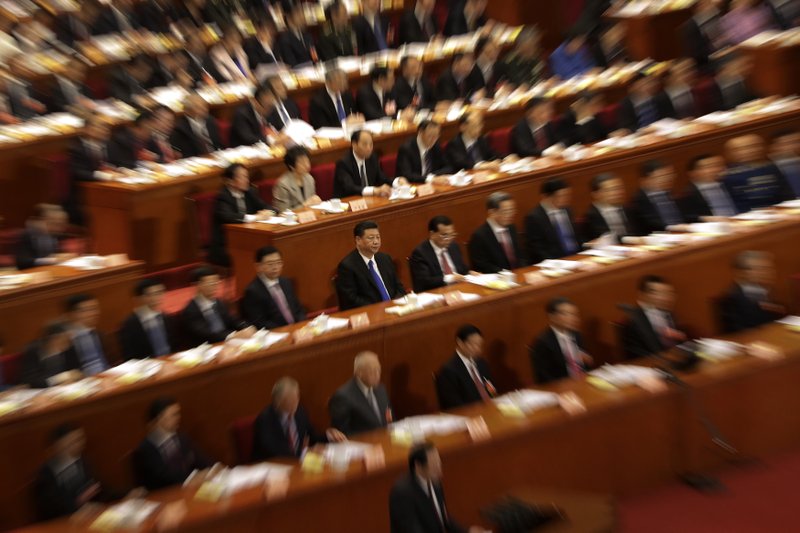 By The Associated Press
Mar. 09, 2018
A plan to end constitutional limits on Xi Jinping's term as China's president overshadowed this week's meeting of the country's ceremonial legislature. The annual session of the National People's Congress usually is used to showcase economic initiatives and plans for social programs and other government work.
In other images from the Asia-Pacific region this week, millions of faces were smeared red and green, yellow and purple as India and Nepal celebrated the annual Hindu festival of Holi. The festival is a celebration of warm weather, good harvests and the defeat of evil.
A volcano in southern Japan that appeared in a James Bond film had its biggest eruption in years, shooting smoke and ash thousands of meters (feet) into the sky and grounding dozens of flights at a nearby airport.
___
This gallery was curated by Associated Press photo editor Masayo Yoshida in Tokyo.
___
Visit the AP Images blog: http://apimagesblog.com
Visit AP Images online: http://www.apimages.com