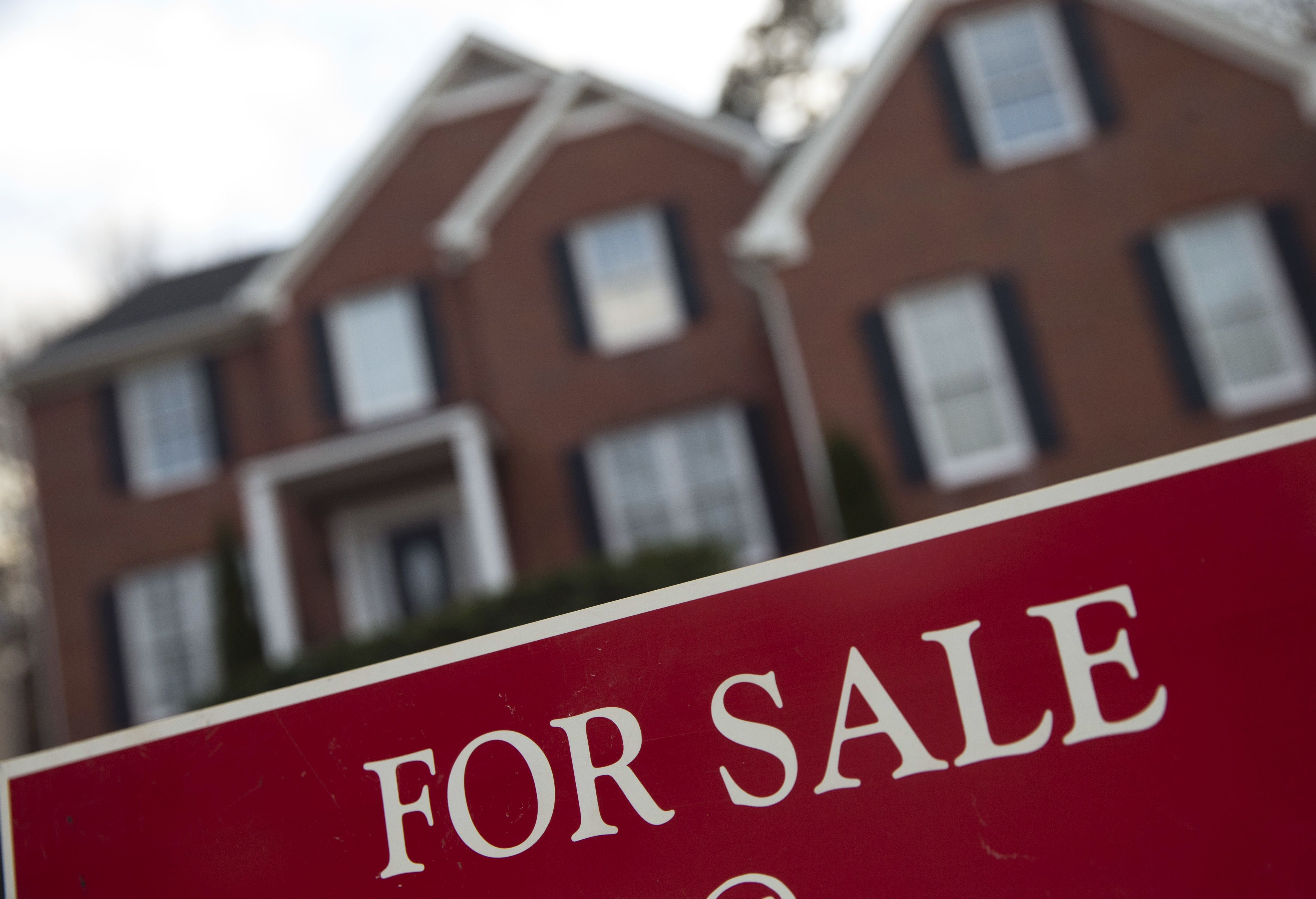 WASHINGTON (AP) — The National Association of Realtors reports on March sales of existing homes Wednesday at 10 a.m. Eastern.
SALES RISE: Economists forecast that sales grew 4.3 percent to a seasonally adjusted annual rate of 5.3 million, according to a survey by data firm FactSet. This would follow a steep 7.1 percent decline in February to a seasonally adjusted annual rate of 5.08 million. Homes had been selling at annual rates of 5.47 million in January and 5.45 million in December, after a new regulation had delayed closings in November.
UNCERTAIN SPRING: The housing market has been volatile after strong gains in 2015, a sign that prices might have risen too high for would-be buyers despite recent job growth and historically low mortgage rates. Builders pulled back on their permitting last month ahead of the spring buying season, while swings in the stock market and relatively meager listings have left some would-be buyers cautious.
Fewer owners are putting their homes on the market, causing an inventory shortage that has pushed up prices.
Listings in February fell 1.1 percent from a year ago. Many homeowners are reluctant to sell, since they are unable to make enough profit to fund a down payment on a new property. Also, investors have turned homes bought during the downturn into rentals, further limiting supply.
The median home sale price was $210,800 in February, a 4.4 percent annual increase from a year ago that is almost double the pace of wage gains.
The Realtors have forecast that overall sales levels will be nearly unchanged this year, after a 6.5 percent gain in 2015.
The shortage remains a consequence of the housing bubble, which initially flooded the market with distressed foreclosures and then left a limited selection of homes for buyers as the recovery from the recession surpassed 6 ½ years.
Builders also appear to see less potential for sales growth.
Home construction dropped 8.8 percent to a seasonally adjusted annual rate of 1.09 million units, the Commerce Department reported Tuesday. Housing starts have fallen in three of the past four months. Applications for permits to build new homes, a good indicator of future activity, also fell last month.
The setbacks occurred at a critical month — March — when home hunters begin visiting open houses. Many buyers select homes during the spring, so that they can move when schools close for summer vacation.
Still, steady hiring has produced a foundation of demand.
Employers added 215,000 jobs in March, as unemployment ticked up to 5 percent because more people on the sidelines of the economy started searching for work, and are now counted as jobless.
Cheaper borrowing costs have also aided home buying.
The benchmark 30-year fixed-rate loan touched its lowest point in nearly three years last week. Mortgage buyer Freddie Mac said the average slipped to 3.58 percent from 3.59 percent in the prior week. The key rate stood at 3.67 percent a year ago.