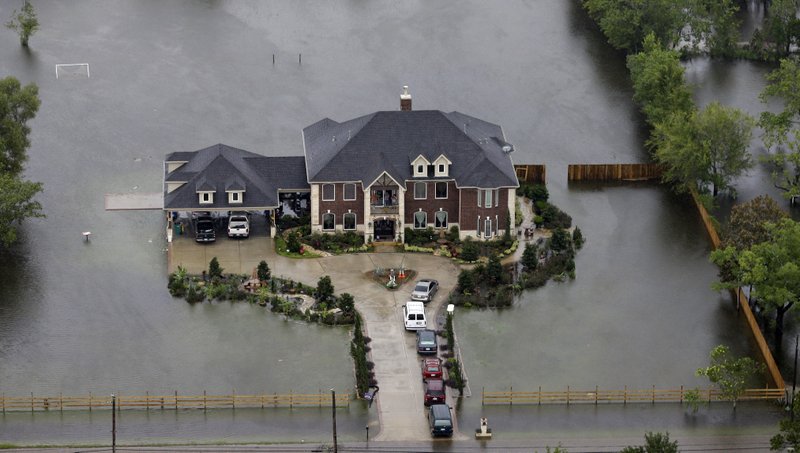 By The Associated Press
Aug. 30, 2017
HOUSTON (AP) — An official says it's too early to say if the thousands of Houston-area homes flooded by Harvey's torrential rains can be rebuilt.
Jeff Lindner of the Harris County Flood Control District says: "When water sits in a house for several weeks, the house begins to degrade."
About 4,000 homes in the areas near the Addicks and Barker reservoirs have been flooded, some with 3 to 6 feet (90 to 180 centimeters) of water. Linder says some of those will remain flooded "for an extended period of time."
Harris County Judge Ed Emmett told TV station KTRK on Monday that Harvey could have damaged 30,000 to 40,000 homes.
This photo gallery highlights some of the aerial photos taken by AP photographer David J. Phillip of the Houston area.