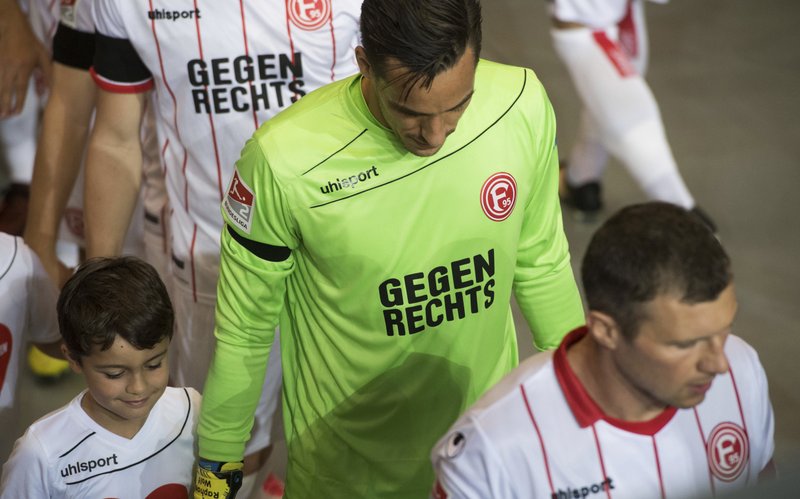 DUESSELDORF, Germany (AP) — German second-tier leader Fortuna Duesseldorf has played in jerseys declaring the club's opposition to far-right politics.
Duesseldorf had "Gegen Rechts" (against right-wing) on its shirt fronts instead of the usual logo from main sponsor Orthomol in Friday's 1-0 home win over Darmstadt.
Players also warmed up for the game wearing jerseys that showed a fist smashing a swastika.
The club says the action was to protest "racism and discrimination."
Orthomol owner Nils Glagau says the health-supplement company supports the action and "we gladly make room on the jerseys for it."
Chairman Robert Schaefer says, "It's up to a traditional club to position itself clearly on the important issues in society. Fortuna has been doing this for years."