Crews work to restore power as California bakes in heat wave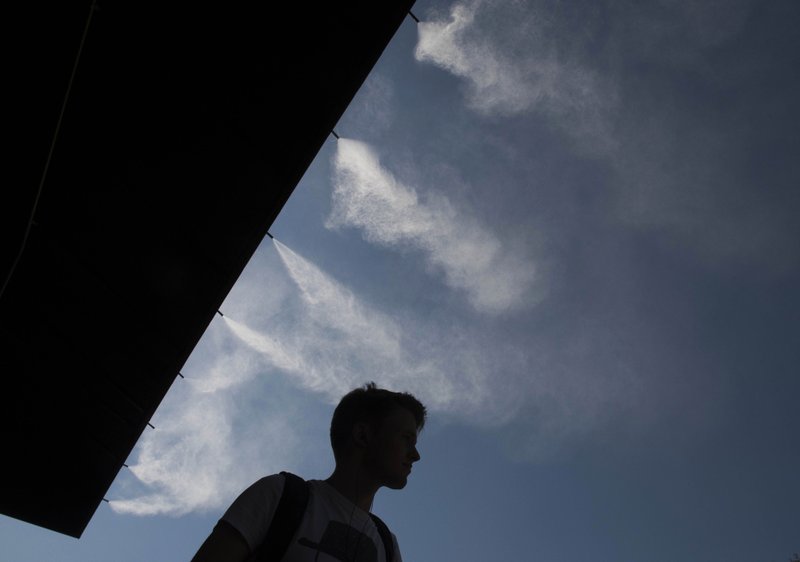 Crews work to restore power as California bakes in heat wave
Crews work to restore power as California bakes in heat wave
LOS ANGELES (AP) — California sweltered in high heat again Wednesday as crews worked to restore power to thousands following outages as triple-digit temperatures strained electrical equipment.
Temperatures were not quite as hot as Tuesday's in many areas but were still way above normal, and National Weather Service forecasts were becoming clearer that the heat wave would extend through the Labor Day weekend and beyond.
"Confidence is pretty high that area temperatures will remain above normal through next week," the Los Angeles-area weather office wrote. "The question is will it be extremely hot or just hot?"
Los Angeles Department of Water and Power crews worked into the early morning hours to restore power to 15,000 customers in two sections after high-voltage equipment at two distributing stations overloaded Tuesday afternoon due to extreme heat and the year's highest demand — 6,048 megawatts.
When electrical demand went down in the middle of the night, crews rerouted power to reduce station overloading or switched electrical circuits to other equipment, the utility said.
The LA utility said it continued to deal with a high volume of power outages through the day.
The operators of the California power grid did not repeat Tuesday's call for voluntary statewide reduction in power use, but the Los Angeles utility asked its 1.4 million customers to continue cutting back, and Pacific Gas & Electric and San Diego Gas & Electric activated incentive programs that called for certain customers to reduce use of power during a four-hour period Wednesday afternoon.
Flood advisories were issued for some interior areas of Southern California deserts and mountains, including a large area of Death Valley National Park, as thunderstorms unleashed heavy rains.