Trump mixes up blonde Finnish journalists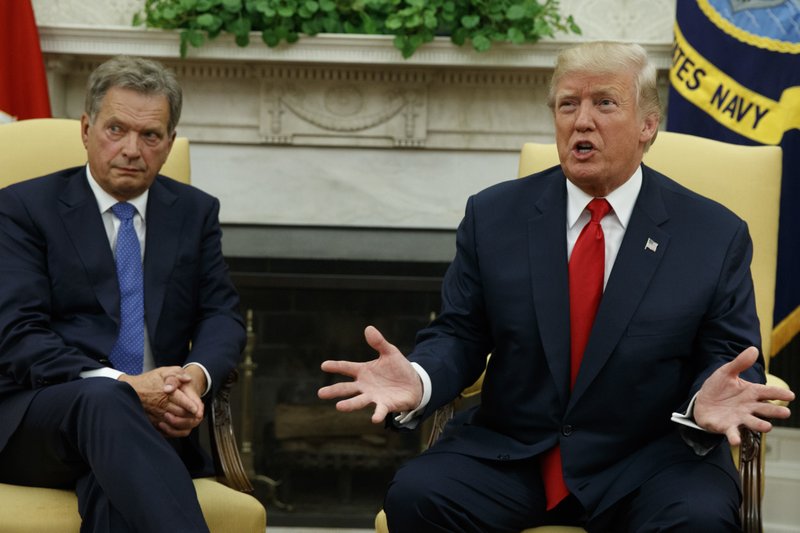 Trump mixes up blonde Finnish journalists
Trump mixes up blonde Finnish journalists
WASHINGTON (AP) — It appeared to be a case of all blondes look alike for President Donald Trump, at least during a White House news conference with Finnish President Sauli Niinisto (SOW'-lih NEE'-nis-tuh).
Trump at one point turned to Niinisto and encouraged him to choose another journalist to ask a question. But Trump seemed puzzled by Niinisto's choice during the Monday press conference.
"Again?" Trump asked. "You're going to give her the same one?"
Trump apparently thought Niinisto had called on the same woman he had called on earlier during the news conference.
Niinisto explained that the person he picked is "not the same lady" and that both women "are sitting side by side."
Trump's mix-up prompted someone in the audience to remark, "We have a lot of blonde women in Finland."